Salesforce unveils updated Service Cloud1 & Sales Cloud1
CRM giant renames sales and service clouds and introduces new features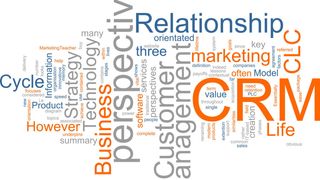 Salesforce has launched its Sales Cloud1 and Service Cloud1 to help customers bolster service and sales efforts.
Its Service Cloud1 product includes SOS for Apps, a smarter agent console and instant service communities.
The feature provides in-context access to customer service with a live video connection to an agent, on-screen guided assistance and screen sharing. The service is similar to the Mayday button for the Amazon Fire Phone and Kindle Fire HDX tablet.
Also included is Agent Console, which is designed to provide content around known issues in order to resolve cases faster and streamline access to data.
The new service features instant service communities, built on the Salesforce Community Cloud, that enables companies to create, brand and deploy self-service communities to give customers access to information, apps and experts to get questions answered quickly.
Salesforce also introduced Desk Connect to sync data from support cases to Salesforce to create a single view of the customer.
Also launched is Sales Cloud1. The service aims to helps sales reps with mobile apps. It features Today, Notes, Tasks, Events and Sales Path. Salesforce said these features would "seamlessly" work together to help sales reps sell smarter.
Today is a Google Now-like app that is personalised for every sales rep. It displays top tasks, dashboards, upcoming meetings, weather and news.
Tasks is a to-do app that helps reps manage priorities. It connects with records within Salesforce and automatically links an action item. In addition, sales reps can assign a to-do, defer an action item or mark a task as complete with the swipe of a finger.
Sales Path is a guide for sales reps that can open up customer accounts and see where they are in the buying process. This can be configured for individual accounts.
Other features include Events, which updates reps on meetings in Salesforce directly from mobile devices. There is also Sales Data, which is a feature that provides third-party content from the likes of Thomson Reuters on a mobile about a customers company and relevant insights.
According to a recent Gartner report, "a best practice would be to provide a salesperson with an application that enables them to update the sales opportunity, perform any follow up activities in the time it takes them to walk from the meeting to their car in the parking lot," said Robert DeSisto, vice president and distinguished analyst. "This can only be done if the mobile application is streamlined to the activity that needs to be accomplished."
Stay up to date with the latest news and analysis from the world of cloud computing with our twice-weekly newsletter
Rene Millman is a freelance writer and broadcaster who covers cybersecurity, AI, IoT, and the cloud. He also works as a contributing analyst at GigaOm and has previously worked as an analyst for Gartner covering the infrastructure market. He has made numerous television appearances to give his views and expertise on technology trends and companies that affect and shape our lives. You can follow Rene Millman on Twitter.
Thank you for signing up to Cloud Pro. You will receive a verification email shortly.
There was a problem. Please refresh the page and try again.