Twilio tackles 'crucial' customer retention with trio of platform upgrades
The company believes that retaining customers and maximising LTV is crucial in weathering the current macroeconomic headwinds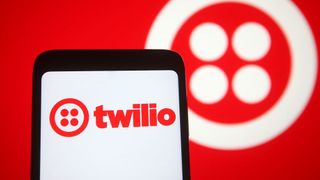 (Image credit: Getty Images)
Business communications firm Twilio has launched a number of new features for its Customer Engagement Platform (CEP) to help businesses build stronger relationships with customers.
Unveiled at the company's Signal conference in San Francisco on Wednesday, the first announcement was that Twilio Engage is now generally available.
Twilio Engage is a marketing tool that's been in the market since October 2021 and it allows marketers to use real-time data to improve tasks such as delivering advertisements to customers, making them more effective.
Speaking at Signal, Ivy Grant, VP strategy and operations at Twilio said most marketers currently rely on user data that's old and doesn't represent what the customer is looking for at any given moment.
Twilio is marketing Engage as an "omnichannel growth platform" that's built on top of a customer data platform (CDP) such as Segment.
Using data from a CDP, Twilio Engage can inform a marketer about what a potential customer is wanting to shop for and at what times they usually shop during the day, allowing businesses to serve highly targeted ads at the most opportune times to increase the likelihood of making a sale.
The platform aims to reduce the amount of wasted advertising businesses run, citing the rising cost of serving ads as macroeconomic headwinds continue to adversely impact business' bottom lines.
Twilio said Domino's Mexico has already used Twilio engage to stop sending generic marketing campaigns and pivot to a more targeted approach.
This led to a 700% increase in return on ad spend and a 65% reduction in customer acquisition cost, Grant said.
Twilio also announced a new, faster way to authenticate customer logins, eliminating the "friction" involved with steps such as entering one-time passcodes (OTP) and completing CAPTCHA tests.
The company has partnered with more than 56 mobile network operators (MNOs) across more than 30 countries to launch silent network authentication (SNA) for Twilio Verify.
SNA is a possession authentication method that Twilio said is immune to social engineering efforts.
It involves users entering their mobile number to log into their account and then the service checks with the mobile carrier that the SIM used in the device is neither spoofed nor cloned, permitting an authenticated login.
It hopes customer experience (CX) will improve as times to complete login processes will be cut significantly.
One Twilio partner, Indonesia-based Gojek - a ride share, delivery, and shopping app - was able to cut user login times from 20 seconds down to 5 seconds using SNA.
The last major upgrade to Twilio's CEP was the company's partnership with Google Cloud to bring a native integration between Google Dialogflow CX and Twilio Voice.
The partnership sees Google's contact centre AI integrated with Twilio's voice call platform and aims to improve the automated customer call centre experience.
Twilio Voice customers can now program machines to handle basic tasks without the need to engage human customer support agents.
RELATED RESOURCE
Customer 360 for data leaders
Create your ideal 360° customer view solution
For example, a travel agency could program Twilio Voice to be able to handle requests like checking flight times using just the AI-powered chat assistant.
Andrew Moore, VP Google and director at Google Cloud AI said the company's technology allows customers to have more realistic conversations with customers, expressing real human emotion.
He also said experiences won't require customers to over-enunciate words just because they're talking to a machine. It aims to improve customer conversations because the advanced AI makes the customer more relaxed, he added.
The AI can also be engaged in real time if a human agent is required to support a case. If a support agent takes a call, Twilio Voice will be able to pull relevant information to the customer's case on the agent's screen based on what the customer is saying on the call.
Twilio said this allows businesses to focus more on building relationships and takes away little jobs that can get in the way of focusing on the customer interaction itself.
The new announcements are all framed around the idea of improving the CX so businesses can retain customers in the face of macroeconomic uncertainty.
Twilio's CEO Jeffo Lawson said it's more costly to acquire a new customer than ever thanks to rising ad prices, budget constraints, and new cookie laws.
The company said it believes it's more important now to focus on keeping customers and to do that, businesses need to improve the CX.
When businesses can retain customers, they can further develop the lifetime value (LTV) of that customer, offsetting the cost to acquire customers (CAC).
Lawson said a business' success in the current economic climate can be determined by how it maximises LTV and minimises CAC, and that's a measure of how durable a business is in the long term.
Get the ITPro. daily newsletter
Receive our latest news, industry updates, featured resources and more. Sign up today to receive our FREE report on AI cyber crime & security - newly updated for 2023.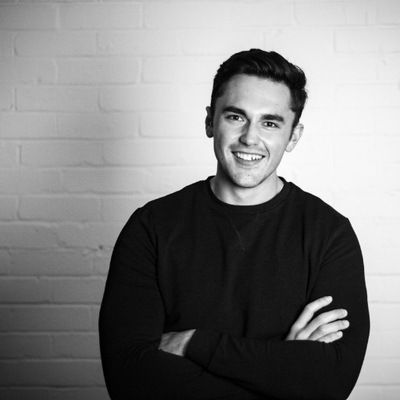 Connor Jones has been at the forefront of global cyber security news coverage for the past few years, breaking developments on major stories such as LockBit's ransomware attack on Royal Mail International, and many others. He has also made sporadic appearances on the ITPro Podcast discussing topics from home desk setups all the way to hacking systems using prosthetic limbs. He has a master's degree in Magazine Journalism from the University of Sheffield, and has previously written for the likes of Red Bull Esports and UNILAD tech during his career that started in 2015.