How customer relationship management (CRM) can help your business
Are you still keeping customer details in a simple database or spreadsheet? There are several benefits of adopting an integrated CRM system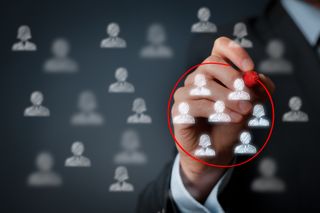 Customer relationships are at the heart of business, and there are several customer relationship management (CRM) platforms that can help you build and make the most of them, regardless of which sector you're in.
If CRM only helped your organisation and track customer data, or just saved time, or only made it easier to build relationships, it would be a valuable system. That CRM combines all these benefits means it serves an even more important purpose.
Ultimately, CRM helps you develop a better understanding of your audience and your own operations. When a business understands itself at least as well as it understands its customers, it's more likely to spot inefficiencies and opportunities to be exploited.
If you're not already using a CRM system then here's why you should be – and if you are already using one, we'll look at some applications and benefits that you might not yet have taken advantage of.
Embracing CRM for efficiency and greater outcomes
The first major benefit of CRM is that it frees staff from administrative tasks, so they can focus on more productive things. Teams won't have to spend as much time logging emails, calls, meetings and interactions – all of this information will be collected and aggregated within the system. This leads to productivity gains that could realistically cover the costs of a CRM subscription.
It's not just about efficiency, though. A CRM system helps you serve customers better. In very small businesses, customers might communicate with a single person, who can gain an understanding of their needs and plans – but as the company grows, that relationship is often lost. Customers end up talking to representatives who don't know the ins and outs of their businesses, and who aren't clued in on what interactions they've had before. It's hardly an encouragement for them to do business with you.
A CRM platform lets you keep track of all the conversations, spreadsheets and pieces of communication with customers, while letting your organisation speak with a single voice and provide a consistent service, whether working with new leads and existing customers. As well as providing a better experience for customers, it opens the door to cross-selling and upselling opportunities. Businesses can, for example, look at what customers have previously purchased, which can inform the goods and services that can be offered subsequently. Many are likely to interpret this as good customer care, rather than intrusive.
Improving relations with individual customers is a good thing – and collecting information about your whole clientele allows you to discover trends and better understand your market. As the Harvard Business Review notes, you can "identify the most valuable customers over time, and increase customer loyalty by providing customised products and services".
CRM builds relationships through relevance
When we say CRM can help you understand your market, that doesn't just mean defining a homogenous set of customers. Differentiating between customer types allows you to devise tailored strategies for increasing sales in each segment.
Marketing campaigns, for example, can target potential customers with only relevant information, which can be based on previous search or purchase histories, alongside demographic information. Tailored strategies, too, mean you don't waste money and effort promoting irrelevant products or services either to customers who won't purchase them, or through channels their leads won't encounter. More importantly, they ensure your offerings are relevant, which is crucial to retention.
RELATED RESOURCE
Mastering retention
Turning user behaviour insights into retention strategies
Loyalty, as we knew it, is certainly waning, and customers may be looking out for more incentives, such as rewards, rebates and discounts. However, according to recent consumer research from Kantar Retail, 71% of consumers now claim that loyalty incentive programmes don't make them loyal at all. With competition as fierce as it's ever been, people buy because a brand's relevance meets their needs at that moment. That doesn't mean that loyalty is a lost cause, though, only that you need to make meaningful connections.
Many see this as an opportunity, with brands able to establish new and more solidified relationships with customers, based on emotional resonance. Attachment, of this kind, leads to brand advocacy, and stems from positive experiences as well as an exchange of values. Businesses need to find these elements and nurture these relationships.
All of this is much easier when you're using CRM. This is because it allows you to centralise customer intelligence, regardless of the point of collection. Every team member has an overview of a customer's likes and desires, the imperatives that drive the customer's business, their past purchases, and more. Diverse parts of the organisation can build upon the advances made and information acquired by any other. All this can be leveraged to keep your brand relevant to your customers, and ensure they're not motivated to look elsewhere for a business that can satisfy their needs.
CRM makes your data work for you
As well as segmenting customers by their various needs, a central CRM system lets you track the different states of all your ongoing relationships. CRM, effectively, allows you to see where in the journey your customer is, and separate them based on your interactions.
Having brought together all this data, CRM can also present it in an accessible manner – a capability whose value shouldn't be underestimated. Spreadsheets and disconnected systems might be daunting, and require a lot of manual work, such as data entry. Deriving insights will be especially tough given the lack of historical context or the full picture of a customer relationship to derive proper insights. That's before generating graphical ways to present this data. CRM, on the other hand, performs most of these tasks as a given, with customised dashboards helping to translate the data.
CRM data, thus, helps businesses to strategise next steps for different customer groups, and to deduce which are likely to exhibit similar purchasing patterns. This in turn helps generate better data on which to project sales and income.
This last point is key. Such insights, as Lee Davis and Cassie Bottorff write at Forbes can "help businesses more accurately forecast, and take the guesswork out of planning for the future". They add: "You can leverage insights about your customers, pipeline, sales performance and forecasts from data analytics tools to decide what product to make next, or how to improve customer service."
Stay up to date with the latest news and analysis from the world of cloud computing with our twice-weekly newsletter
Thank you for signing up to Cloud Pro. You will receive a verification email shortly.
There was a problem. Please refresh the page and try again.