Third-party apps are tracking your WhatsApp activity
Dozens of apps can track users' activity, including who they talk to and when they're asleep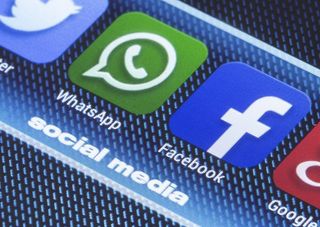 WhatsApp is exposing its users' personal data to dozens of third-party apps, according to a report from Business Insider.
These apps are able to track WhatsApp users' activity, according to the report, including who they talk to, when they are using their devices, and even when they are asleep.
WhatsApp, the Facebook-owned messaging app that boasts "fast, simple, secure messaging and calling for free," is under scrutiny over the supposedly lax security protocols. The apps hone in on WhatsApps "online" signal feature to track users' activity, including who they're talking to, their sleeping patterns and when they're on their mobile devices without users' consent.
This isn't the first time that WhatsApp has been flagged for security issues. In April, we reported the app left its users vulnerable to "shoulder surfing" attacks. In June, the app came under fire for allowing users' phone numbers to pop up in Google searches.
WhatsApp has a dedicated security advisories page where it posts security issue disclosers in an effort to maintain transparency.
WhatsApp has grown in popularity amid the coronavirus pandemic. There have also been reports of WhatsApp developing a Zoom competitor to take advantage of the growing demand for teleconferencing.
A daily dose of IT news, reviews, features and insights, straight to your inbox!
A daily dose of IT news, reviews, features and insights, straight to your inbox!
Thank you for signing up to ITPro. You will receive a verification email shortly.
There was a problem. Please refresh the page and try again.