Microsoft experiments with smartwatch designs
Redmond giant looking to grab a piece of $10bn market.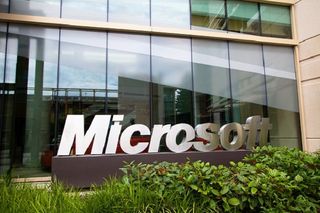 Microsoft is contemplating releasing a smartwatch as the firm aims to expand its footprint in the mobile market.
Redmond has asked suppliers in Asia to ship components for a potential watch-style device, but is still debating whether to release a product, according to the Wall Street Journal.
With Gartner expecting the wearable smart electronics to become a $10 billion industry by 2016, it would be a surprise if Microsoft did not try and grab a piece of the market.
Apple and Samsung are dominating when it comes to smartphone sales and the firms are actively looking to build on their user base by branching out into the wristwatch market also. The firms are expected to release watches which will run on the iOS and Android platforms, respectively. This will allow them to communicate with devices such as the iPhone 5 and Galaxy S4.
Additionally the watches are also expected to include sensors to detect body temperature, location and possibly even include NFC.
Meanwhile, web giant Google is going in the opposite direction with its Project Glass initiative.
This will allow users to interact with a display built into glasses, as well as incorporate augemented reality and allow users to take pictures and videos of what they see. Although Google's devices are likely to have more functionality, privacy concerns will also be a bigger problem.
With Microsoft remaining coy on its plans, it remains unlikely that it will beat its competitors to market as it has been slow in embracing mobile technologies.
The firm's Windows Phone platform was released in 2010, three years after the launch of the first iPhone.
Microsoft also dallied when it came to the tablet market, with the Surface RT device debuting two and a half years after the first iPad, which now dominates the market.
A daily dose of IT news, reviews, features and insights, straight to your inbox!
Khidr Suleman is the Technical Editor at IT Pro, a role he has fulfilled since March 2012. He is responsible for the reviews section on the site - so get in touch if you have a product you think might be of interest to the business world. He also covers the hardware and operating systems beats. Prior to joining IT Pro, Khidr worked as a reporter at Incisive Media. He studied law at the University of Reading and completed a Postgraduate Diploma in Magazine Journalism and Online Writing at PMA Training.
A daily dose of IT news, reviews, features and insights, straight to your inbox!
Thank you for signing up to ITPro. You will receive a verification email shortly.
There was a problem. Please refresh the page and try again.