BBM for Windows Phone beta app now available
BlackBerry details new features for BBM, now available in beta form on Windows Phone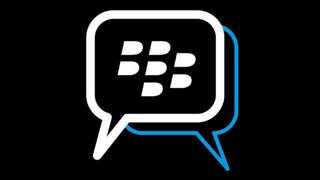 A beta version of Blackberry's BBM app is now available for Windows Phone, plans for which were revealed back in February at the Mobile World Congress 2014.
The app is currently only available to users already signed up for the Windows Phone beta program, who will be asked for feedback after downloading and using the BBM app.
BlackBerry confirmed that the app is "currently at capacity," with the company "working through a waiting list" before making BBM for Windows Phone available to everyone.
The messaging app will also be available to the new Nokia X smartphone range. It will also reportedly come pre-loaded on the Nokia Lumia 630 in some territories.
Speaking about the launch at Mobile World Congress, President of Global Enterprise Solutions at Blackberry, John Sims, said: "BBM continues to grow in popularity as millions of people use our mobile platform for chatting and connecting with friends and colleagues, and we are very excited that we will soon welcome Windows Phone and Nokia X users to the BBM community."
The Canadian smartphone maker has increased the limit of files that can be shared from 6MB to 16MB, meaning users will be able to send 1080p videos up to 16-seconds in size. The new version of BBM also supports photo sharing in multi-person chats.
Enterprise specific features such as the new BBM Protected secure messaging feature, part of its eBBM suite, have also become available to enterprise customers.
BBM Protected is the first business specific upgrade. It aims to enhance security by using end-to-end encryption based on the FIPS 140-2 standard. This works across BlackBerry 10 and BlackBerry OS smartphones without any need to upgrade the OS.
Android and iOS updates
Last November, BlackBerry updated its BBM apps for Android and iOS - with the firm adding features and support for additional devices.
BBM now works on iPad and iPod devices running iOS 7 or earlier. The app also improves language support and allows users to search their social network accounts for friends who are using BBM.
The Android edition of the app now supports BBM Contact Categories, allows users to port contacts for social networks and fixes issues with high battery drainage.
Despite BlackBerry's struggles in the smartphone market, the firm has proved there is still demand for its BBM service with the as the app was downloaded 20 million times in the first week by Android and iOS users.
Andrew Bocking, executive VP of BBM at BlackBerry said he was happy with the number of people actively using the BBM service, in competition with cross-platform service Whatsapp, but the firm will now focus on providing extra services for its users.
"From here on out, we will focus on active users of BBM and will no longer focus on simple download numbers," he said.
BBM is available as a free download in the Google Play market, Apple App Store and Samsung App Store.
The software was originally expected to debut on Android and iPhone devices on 21 and 22 September last year, respectively, but this was scrapped after an incomplete version of BBM for Android appeared online hours before its official launch.
This unofficial app was downloaded by more than 1.1 million people during its first eight hours of availability. The company revealed at the time that around three million people registered to be notified exactly when the app became available.
In a statement, BlackBerry said it was heartened by the initial response to the release, despite the issues it caused. As a result, it confirmed that the worldwide rollout of the software for both iPhone and Android users had been put on hold.
"Customers who have already downloaded BBM for iPhone will be able to continue to use BBM. The unreleased Android app will be disabled, and customers who downloaded it should visit www.BBM.com to register for updates on official BBM for Android availability," the statement continued.
"As soon as we are able, we will begin a staggered country rollout of BBM for Android and continue the rollout of BBM for iPhone," it concluded.
In a follow up statement, Andrew Bocking, head of BBM at BlackBerry, shed some further light on the technical issues caused by the unofficial, older release.
"This older version resulted in volumes of data traffic orders of magnitude higher than normal for each active user and impacted the system in abnormal ways," he explained.
"The version we were planning to release on Saturday addressed these issues, however we could not block users of the unreleased version if we went ahead with the launch."
When BBM was launched for Android and iOS, it was downloaded over 10 million times on day one.
What is BBM?
BlackBerry Messenger, or BBM as it is commonly known, was one of the first mainstream instant-messaging services on smartphones. The app comes preloaded onto BlackBerry devices allowing users to call, text, video chat and share screens with other BlackBerry users via 3G and free over Wi-Fi.
Using the BlackBerry Group feature, you can privately share calendar events, photos and other documents with up to 30 other BBM users.
How does it work?
Each BlackBerry devices is assigned a unique PIN which acts as contact number. In theory these PIN-to-PIN messages are as secure as they come. Despite being able to send and receive messages in seconds, there is a complex four-step process for each message:
1. The first stop for a BBM PIN-to-PIN message is the user's mobile network.
2. The operator then forwards the message to a BlackBerry relay station in Canada.
3. From here message is transferred to BlackBerry's mobile service provider
4. Finally, the (receiving) mobile service provider then transmits the message to the recipient.
Why is BlackBerry rolling out BBM to iOS and Android users now?
Blackberry is struggling to gain traction in the smartphone market, having spent the bulk of 2012 designing its BlackBerry 10 operating system. The firm lost many of its users to Android and iOS operating systems during this time.
Applications such as WhatsApp, which allow users to communicate over-cross platforms have also become hugely popular and at this moment in time are more useful than BBM.
BBM has an active user base of 60 million, compared to 200 million for WhatsApp. BlackBerry is hoping that by extending its app to Android and iOS, users will be encouraged to buy its devices.
Do the Android, iOS and Windows Phone versions have all the same features and functionality?
iOS and Android users can carry out all the regular BBM messaging services. The app also allows them to share photos and voice notes, and engage in BBM Groups chats containing up to 30 people.
iOS and Android users can add their contacts through PIN, email, SMS or QR code scan, as well connect using a compatible NFC-capable device.
As reported by KnowYourMobile.com, the Windows Phone version of the BBM app will include BBM Chats including a Multi-Chat option and real-time confirmations, personalised profiles, BBM Groups with up to 50 people, free voice calls between BBM contacts on Windows Phone, Nokia X, iPhone, Android and Blackberry with BBM Voice, BBM Channels, One-click sharing and new emoticons.
This article was first pubilshed on 07/06/13 and has been updated multiple times (most recently on 18/07/14) to reflect new information that has become available since its original publication.
A daily dose of IT news, reviews, features and insights, straight to your inbox!
Caroline has been writing about technology for more than a decade, switching between consumer smart home news and reviews and in-depth B2B industry coverage. In addition to her work for IT Pro and Cloud Pro, she has contributed to a number of titles including Expert Reviews, TechRadar, The Week and many more. She is currently the smart home editor across Future Publishing's homes titles.
You can get in touch with Caroline via email at caroline.preece@futurenet.com.
A daily dose of IT news, reviews, features and insights, straight to your inbox!
Thank you for signing up to ITPro. You will receive a verification email shortly.
There was a problem. Please refresh the page and try again.