iPhone 6 & iPhone 6+ on sale in the UK today
The iPhone 6 starts at £539 and the 6 Plus from £619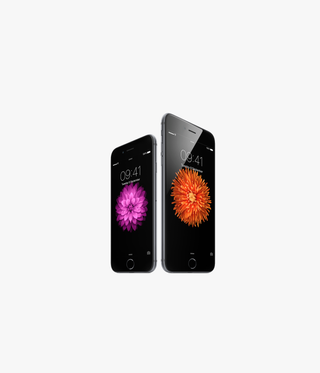 The iPhone 6 and 6 Plus are now available to buy, with early indications suggesting the larger of the two devices might prove to be the most popular.
THe consumer electronics giant debuted two new iPhones at its launch event last week, including a 4.7in smartphone (the iPhone 6) and a 5.5in phablet (the iPhone 6 Plus).
Handsets are due to start shipping and will be available in stores from today (19 September).
Below, we take a look at the deals each of the major UK mobile networks are offering on both devices, before going on to offer a thorough breakdown of the hardware specs of each one.
4 million pre-orders
Apple has announced 4 million units have been ordered within the first 24 hours. The firm claims this this is the most it has ever taken.
This reportedly exceeds the number of iPhones Apple has in supply, and some customers will not receive their handsets until later in September and October.
Additional phones will be available to Apple store walk-in customers on 19 September.
Pricing
SIM-free UK pricing is as follows:
iPhone 6 - 16GB (539), 64GB (619), 128GB (699)
iPhone 6 Plus - 16GB (619), 64GB (699), 128GB (789)
The devices are also available on subsidised contracts:
Three
As is the case with all its other 4G-enabled devices, Three doesn't charge extra for high-speed internet services and pre-orders are open now.
iPhone 6
You can choose from three tariffs on Three for the iPhone 6, across the 16GB, 64GB and 128GB varieties. All tariffs include unlimited minutes and will set you back 99 upfront but it's the data and capacity that determines the monthly price.
16GB: If you want unlimited data, you'll need to go for the top tariff that costs 45 a month. The next down gives you 2GB data a month for 41 and the cheapest will cost 38 a month with 1GB data included.
64GB: For unlimited internet, you'll be paying 50 a month, 2GB data will cost 46 a month, while 1GB data will set you back 43 a month.
128GB: Add another fiver on a month for the 128GB device. A plan with unlimited data will cost 55 a month, 2GB data 51 and 1GB 48 a month.
iPhone 6 Plus
The bigger iPhone 6 follows the same guidelines: 99 upfront and unlimited minutes.
16GB: Unlimited internet will cost 51 a month, 2GB data 47 a month and 1GB data 44 a month.
64GB: If you want all-you-can-eat data, you'll have to invest 56 a month for the iPhone 6 Plus 64GB, while 2GB data will cost 52 a month and the least data - 1GB will cost 49 a month.
128GB: The 128GB iPhone 6 Plus will cost you 99 upfront and then 60 a month for unlimited data, 57 for 2GB data and 54 a month for 1GB data.
EE
Unlike Three where you can find a pretty straightfoward pricing structure, EE offers a whole heap of tariffs that may get a little confusing. Some tariffs include Double speed 4G, so it's important to decide whether you think standard 4G will be fast enough for you before committing. Here's a lowdown of some of the highlights.
iPhone 6
16GB: The upfront cost for the 16GB iPhone 6 varies from 209.99 for 500MB of data that will cost 30.99 a month, down to 49.99 upfront and 53.99 a month for 20GB data. If you're a more conservative data user, you'll be able to get your hands on the device for around 100 upfront with between 2GB and 4GB data for 40 a month. Most of the higher data plans come with unlimited minutes and texts, while the lower data limits come with fewer inclusive minutes.
64GB: If you want a little more storage on your device, the 64GB iPhone 6 is available for between 229.99 and 49.99 upfront. Tariffs are also a little more expensive, with the 500MB data a month costing 35.99 a month and 2GB data setting you back 45 a month. If you need 20GB data, you'll find yourself committing to 58.99 a month for 24 months.
128GB: The 128GB iPhone 6 will cost 329.99 if you want the least committment a month of 35.99 for 500MB data. The most expensive option will cost the slightly less shocking 149.99 upfront, but it will cost 58.99 a month. If you only want between 2GB data, you'll pay either 289.99 or 249.99 upfront depending on whether you want double speed 4G or not and it'll cost around 45 a month.
iPhone 6 Plus
16GB: EE's 16GB iPhone 6 Plus is available on tariffs offering between 500MB data and 20GB data. The lowest tariff will cost 30.99 a month with a cost of 309.99 upfront, while the 20GB data option costs 99.99upfront and then 53.99 a month thereafter. If you want to pay less, the iPhone 6 Plus is available with 5GB data for 179.99 upfront and an ongoing cost of 45.99 a month.
64GB: For similar price plans but boosting the capacity up to 64B, you'll pay 35.99 a month and 329.99 upfront for 500GB, 50.99 a month and 249.99 upfront for 5GB data and 149.99 upfront and 58.99 for 20GB of double speed 4G.
128GB: The highest capacity iPhone 6 Plus is also the most expensive of Apple's new lineup. For light data users, you'll be able to get your hands on the device for 379.99 upfront and then 40.99 a month with 500MB data. More sensible limits of 2GB-5GB are also available and these will cost 329.99 upfront with ongoing monthly costs 50.99 and 55.99
O2
With O2's Refresh tariffs, you pay a monthly cost for the phone and then the tariff on top. You can also opt to pay some of the phone cost upfront that will reduce your monthly payment.
iPhone 6
16GB: All iPhone 6 16GB tariffs include unlimited calls and texts, but you'll pay between 18 a month and 28 a month for the data plans. For 28 a month (48 a month including the phone's monthly payment), you'll get 20GB data and for 18 a month (38 a month including the phone's monthly payment), 2GB data. You can also sign up to a 23 a month airtime plan that will give you 5GB data a month.
64GB: If you want to boost your phone's capacity, the airtime plans cost the same, but the phone plan will cost more. For example, if you choose to pay 69.99 upfront, you'll pay 25 a month for the phone, but if yoou don't want to pay anything when you sign up, you'll pay 30 a month for the phone.
128GB: The 128GB iPhone 6 costs at least 29.99 upfront, up to the full retail 789.99 cost if you want to minimise your monthly payments and just pay for the airtime, which follow the same patterns as the 16GB version. You'll have to pay between 20 and 30 a month for the device too, depending on how much you're prepared to stup up in advance.
iPhone 6 Plus
16GB: You'll pay the same as the iPhone 6 for your airtime tariffs whatever iPhone 6 Plus you buy, but you'll have to pay more for the phone - between 20 and 30. The lowest cost will apply if you decide to pay 129.99 upfront, 25 if you pay 49.99 upfront and 30 a month if you'd rather not pay anything when signing up.
64GB: You'll have to pay at least 29.99 upfront for the iPhone 6 Plus and even with that, you'll be paying 30 a month for the device. Pay a little more when you buy - 119.99 - and that monthly phone cost will drop to 25 and 20 a month when you pay 209.99 in advance. These costs are on top of the monthly airtime charges you'll need to pay.
128GB: For the highest capacity iPhone, be prepared to fork out a lot. In addition to the monthly airtime charges of 18, 23 and 28 a month, you'll need to pay between 25 and 35 a month for the device. This is on top of an upfront fee of anything between 9.99 and 879.99.
Vodafone
All 4G Red plans ship with unlimited UK minutes and UK texts.
iPhone 6
The 16GB model available at no upfront cost when you sign up to a 53.50 per month (24-month) contract. This includes a 10GB of 4G allowance, a 6 month subscription to Netflix as well as a choice between a 2-year subscription to Spotify or Sky Sports Mobile TV.
If you trade in your old iPhone 5, 5c or 5s you'll get a 5 discount on the monthly bill, which will drop to 48.50.
For the 64GB model with a 10GB allowance, the monthly charge is 58.50 with a 29 upfront fee. This downpayment rises to 109 if you opt for 128GB of internal storage.
iPhone 6 Plus
The 16GB iPhone 6 Plus is available for no upfront cost at 53.50 per month (24 months) if you trade in an iPhone 5, 5c or 5s. This includes 10GB of data and the subscriptions to Netflix and Spotify or Sky Sports Mobile TV.
If you don't have a device to trade-in the monthly cost is 58.50 and there is a 19 upfront fee.
What's the difference between the iPhone 6 and 6 Plus?
Display & size -The iPhone 6 is the smaller of the two devices measuring in at 4.7ins (1334 x 750). It has 326 pixels-per-inch (ppi) and a 500 cd/m2 brightness. The iPhone 6 weighs 129g and is 6.9mm thick.
The 6 Plus is the biggest iOS device to date with a 5.5in (1920 x 1080) panel. This has 401 pixels-per-inch (ppi) and a 500 cd/m2 brightness. Being the larger device, it is slightly thicker (7.1mm) and heavier (172g) than the iPhone 6.
Release date & price
The iPhones will be available to pre-order from the 12 September.
They will begin shipping on the 19 September in theUS, Australia, Canada, France, Germany, Hong Kong, Japan, Puerto Rico, Singapore and the UK.
As the both the iPhone 6 and 6 Plus are considerably larger than the 5s, Apple has made changes to the interface.
Display Zoom will make make all content on the device bigger when activated.
Another feature is dubbed "Reachability". This shifts the screen down toward the bottom making it possible to interact with an app with one hand. It is activated by double tapping the home button.
Processor - The devices are powered by the second generation Apple A8 64-bit processor, which the firm claims delivers a 20 per cent improvement in processing power over the previous generation.
M8 co-processor- This is now capable of measuring distance and elevation via a barometer.
Battery life- Apple is claiming better battery life compared to the 5s. The iPhone 6 will offer up to 11 hours of video and Wi-Fi browsing. Meanwhile, the 6 Plus offers 14 hours of video and 12 hours of web browsing.
Connectivity - The iPhone 6 and 6 Plus both support a total of 20 4G bands and theoretical download speeds of up to 150Mbps.
NFC is included for the first time on the iOS devices. Users will be able to tap to pay for goods using the Apple Pay system, with purchases authorised via Touch ID.
Voice over LTE (VoLTE) is supported to increase the quality of phone calls.Wi-Fi is 802.11ac is built-in as standard and Wi-Fi calling is supported in the US (T-Mobile) and UK (EE).
Cameras - Both devices have 8-megapixel iSight cameras with a True Tone flash, BSI sensor and f/2.2 aperture. The iPhones use "phase detection" to autofocus twice as fast as the previous model.
A key difference is that the iPhone 6 has digital image stabilisation and the iPhone 6 Plus has optical image stabilisation.
There's a new FaceTime camera too, with the sensor now allowing in with 81 per cent more light.
Were the rumours correct? Find out over the page...
A daily dose of IT news, reviews, features and insights, straight to your inbox!
Caroline has been writing about technology for more than a decade, switching between consumer smart home news and reviews and in-depth B2B industry coverage. In addition to her work for IT Pro and Cloud Pro, she has contributed to a number of titles including Expert Reviews, TechRadar, The Week and many more. She is currently the smart home editor across Future Publishing's homes titles.
You can get in touch with Caroline via email at caroline.preece@futurenet.com.
A daily dose of IT news, reviews, features and insights, straight to your inbox!
Thank you for signing up to ITPro. You will receive a verification email shortly.
There was a problem. Please refresh the page and try again.