UK police deny they'll seize mobile phones after all road traffic accidents
The Association of Chief Police Officers has rubbished reports that officers will seize mobile phones in the wake of every car accident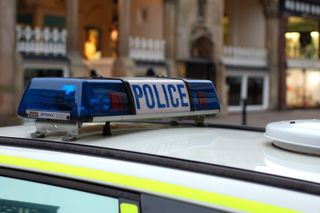 The Association of Chief Police Officers (ACPO) has denied reports that drivers involved in road traffic accidents will have their mobile phones automatically examined or seized at the scene.
Over the weekend, several national newspapers reported that police officers had received guidance instructing them to seize the mobile phones of drivers whenever a road traffic accident takes place.
The move, it was claimed, would help reduce the number of deaths caused by drivers using their mobile phones while behind the wheel, and would help police officers ascertain if a driver had used their phone in the lead up to a crash.
A report on the Daily Mail website over the weekend stated the guidance had been issued by Gloucestershire Police Constable Suzette Davenport, who oversees the ACPO's road policing efforts.
However, ACPO has since released a statement distancing itself from the weekend reports, which it has described as "inaccurate."
In it, Davenport categorically denies that she has instructed police officers to seize drivers' mobile phones in the wake of a collision, but stated that making people aware of the dangers of using mobile devices while driving is a priority.
"At no point have I issued guidance to officers to seize mobile phones from drivers at the site of every road traffic collision," she said.
"It has been standard practice to seize mobile phones from drivers at the scenes of very serious collisions for some time as part of the information and evidence gathering process, but it is not now, nor will it be, standard practice to seize phones from drivers after every collision."
It is illegal for drivers and motorcyclists to use mobile devices while operating their vehicles, and people found doing so can receive three penalty points and a 100 fine.
If the case goes to court, people can face being disqualified from driving or using their motorbike, and receive a maximum fine of 1000.
"It is fair to say that we as a service are looking at ways of making officers and drivers more aware of the difference between the offences of driving while not in proper control of the vehicle which is a distraction offence and driving while using a mobile phone," Davenport added.
"Part of this process involves making sure officers know the best means of using information within a driver's mobile phone when building evidence for a successful prosecution, such as finding from call or text logs if the phone was ain use at the time of the incident."
A daily dose of IT news, reviews, features and insights, straight to your inbox!
Caroline Donnelly is the news and analysis editor of IT Pro and its sister site Cloud Pro, and covers general news, as well as the storage, security, public sector, cloud and Microsoft beats. Caroline has been a member of the IT Pro/Cloud Pro team since March 2012, and has previously worked as a reporter at several B2B publications, including UK channel magazine CRN, and as features writer for local weekly newspaper, The Slough and Windsor Observer. She studied Medical Biochemistry at the University of Leicester and completed a Postgraduate Diploma in Magazine Journalism at PMA Training in 2006.
A daily dose of IT news, reviews, features and insights, straight to your inbox!
Thank you for signing up to ITPro. You will receive a verification email shortly.
There was a problem. Please refresh the page and try again.