iOS 8 download release date misery hits iPhone & iPad users
The sheer size of the update means users are being forced to delete all their apps and photos to install it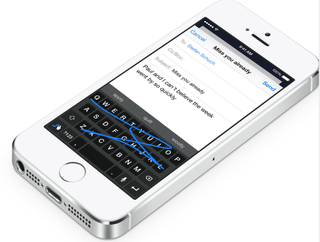 iOS 8 was released last night and, as usual, users are having problems installing the update.
The new mobile operating system is compatible with the iPhone 4s and above, including the newly-launched iPhone 6 and iPhone 6 Plus, as well as the iPod touch 5th generation and iPad 2 and above.
Last year, those wanting to update to iOS 7 were faced with an error message, saying the server was overloaded and although a number of users received this message yesterday when trying to download iOS 8, it seems the size of the update is causing most of the problems.
iOS 8 requires 5.8GB of spare storage before it even allows users to download the update onto iPhones, iPods and iPads. When installed, the update only actually takes up 1.1GB of space so you can imagine the uproar this has caused.
After managing to get through the usual problems connecting to the server, the complaints starting rolling out onto social networks.
Even celebrities got in on the act of moaning about how hard the update was to install. Lady Gaga posted a picture of people all holding their hands up when she asked how many people were struggling.
Another user complained the update's size meant it was taking a long time to download, despite using a solid internet connection.
Some of those trying to install the update even joked it was Apple's auto download of U2's album to their devices that was responsible for the issues.
Many of the complaints have come from users trying to download and install the update over the air (OTA) rather than using iTunes.
If users plug their iDevice into iTunes, it is possible to download the 5.8GB files onto a computer and then install it onto a device.
Before attempting this, users will need to make sure they're using the most recent version of iTunes (11.4) for it to work.
Aside from the capacity issues, others have said they've had to spend a lot of time after receiving iOS 8 updating incompatible apps.
A daily dose of IT news, reviews, features and insights, straight to your inbox!
A daily dose of IT news, reviews, features and insights, straight to your inbox!
Thank you for signing up to ITPro. You will receive a verification email shortly.
There was a problem. Please refresh the page and try again.