iOS 9 release date, features and battery life: Apple issues Trident hack fix for businesses and consumers
Download iOS 9.3.5 to protect your company from iPhone spyware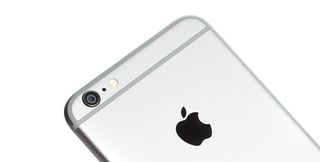 Since its release in September 2015, iOS 9 has brought multiple new features to Apple's devices both in the initial release and subsequent 9.x updates. Here you can find out all the latest news, features and information about Apple's latest mobile OS.
iOS 9 at-a-glance:
General release was on 16 September
Introduced split-screen for iPads, new keyboard shortcuts, and Siri upgrades
iOS 9.2 was released on 8 December, containing general enhancements and bug fixes
iOS 9.3 expected in Q1 2016
iOS 9 latest news
26/08/2016:Apple has rushed out an update designed to address critical security flaws that let hackers spy on iPhones, urging businesses and consumers alike to install it.
The Trident vulnerability lets hackers spy on your iPhone with one click, reading information from apps like Gmail, Facebook and WhatsApp.
It was first discovered yesterday by mobile security specialist Lookout, working with Citizen Lab, after a human rights activist in the UAE noticed suspicious messages on his iPhone and reported them to Citizen Lab.
Trident uses three previously unpatched security flaws in iOS to subtly install spyware on the iPhone, starting with SMS phishing messages that direct the user to a website that downloads malware onto their device.
The spyware copies the target's calls, texts, calendar and contacts, and can also activate the camera and microphone to spy on conversations.
However, Apple has issued a fix for Trident and other flaws in its latest iOS update, iOS 9.3.5. Users can upgrade to this today by going to Settings>General>Software Update, and selecting Install Now.
25/07/2016:Almost 90 per cent of iPhones and iPads now run iOS 9, according to Apple. The company released statistics on 18 July showing that the most recent edition of its mobile OS (excluding iOS 10, which is still in beta) is used by 86 per cent of devices, with a further 11 per cent running iOS 8, which was released in September 2014. Only three per cent use an earlier version of the OS.
In comparison, Google's latest version of Android, Marshmallow, is used by just 13.3 per cent of Android devices, according to Google's latest statistics. Its predecessor, Android 5 Lollipop, is used by a little over 35 per cent of devices, while 30.1 per cent use 2013's Android 4 KitKat OS. The remaining 21.5 per cent use an older version of Android.
iOS 9 is set to be superceded by iOS 10, which debuted at WWDC 2016 in June and is currently available as a beta testing version. Its general release is scheduled for this autumn, with a September launch date expected, alongside the iPhone 7.
23/06/2016:The third beta of iOS 9.3.3 has been seeded to developers and public beta testers.
iOS 9.3.2 is currently available on general release to consumers, but registered Apple developers and public beta testers have received the release of iOS 9.3.3 ahead of time to help ensure apps are still working properly, work out any bugs in the operating system and provide feedback to Apple.
This beta comes just two weeks after the previous beta release and is the third to be issued since testing began on 23 May. As it is a 9.3.x update, it will effectively be a bug fix and performance improvement update and will not introduce any new features. However, it's still important for users to upgrade if and when they can following the general release to ensure their mobile devices are as secure as possible, as is the case with all operating systems.
While 9.3.3 may be free of new features, iOS 10 is also currently with developers in beta form. It will be launched this autumn, likely alongside the iPhone 7, and has several new features including support for animations and a greater range of emojis in the Messaging app, improved Maps, the incorporation of AI into Photos to group fond memories together in a way that is similar to the Memories function on Facebook, and Apple Pay for online payments, although this will be restricted to certain trusted sites.
03/06/2016: iOS 9.3.3 is reported to have been jailbroken, according to reports.
According to Forbes, someone with a jailbroken device has managed to get the latest beta version of iOS, which could mean that the code allows jailbreaking.
Italian developer Luca Tedesco has claimed that he has successfully jailbroken a device with Apple's iOS 9.3.3 beta on board. Apparently iOS 9.3.1. and iOS 9.3.2 do not have any publicly available jailbreaks, which seems to suggest that Apple has been successful in keeping Jailbreak devices at bay.
With WWDC around the corner and iOS 10 expected to drop then, it has been speculated that jailbreakers are holding fire until the new operating system makes an appearence.
18/05/2016:There are reports that the latest update to iOS 9 is bricking the 9.7-inch iPad Pro.
According to MacRumors, after installing iOS 9.3.2, users have reported seeing an "Error 56" message which instructs them to connect their device to iTunes.
While not all 9.7-inch iPad Pros have had the error, the report said the issue was widespread and cited numerous messages on social networks as evidence of the problem. According to Apple support documents, the issue is a hardware one. The fix involves installing the latest version of iTunes, checking third-party software and attempting repeat resources.
The problem could lead to Apple issuing a patch for its latest update.
17/05/2016: Apple has released iOS 9.3.2, which includes a number of bug fixes for iPhone and iPad.
The release, which is likely to be one of the final updates before the arrival of iOS 10, is primarily a bug-fixing and performance revision.
Included in the update are fixes for an issue where some Bluetooth accessories could experience audio quality issues when paired to the iPhone SE, for an issue where looking up dictionary definitions could fail, and for an issue involving VoiceOver users using the Alex voice, where the device switches to a different voice to announce punctuation or spaces.
A problem that prevented MDM servers from installing custom B2B apps has been fixed.
The update also fixes an issue that prevented typing email addresses when using the Japanese Kana keyboard in Mail and Messages has also been addressed.
More information on this iOS update can be found on Apple's support page.
03/03/2016:Apple's upcoming iOS 9.3 upgrade will notify you if your employer is tracking your iPhone.
With lots of businesses now using mobile device management (MDM) services to monitor workers' devices, Apple's latest version of iOS will feature a message at the bottom of the lock screen, saying "This iPhone is managed by your organisation".
The move, reported by 9to5Mac and revealed on Reddit,gives users more transparency over their device privacy, with the About' page in Settings' also warning users, saying: "This iPhone is supervised. [Company name] can monitor your internet traffic and locate this device."
Apple offers its own MDM service to companies, so the announcement shows the device maker is trying to straddle the line between company control and employee freedom, but at least users will now be aware if their device is being monitored.
IT admins will also get more control over employees' iPhones with iOS 9.3, with features allowing them to prioritise apps they deem most important, and an MDM service giving them the power to control home screen layouts and notification settings, according to developer Steve Stroughton-Smith.
Other management features let IT approve certain URLs in Safari and set out text on the lock screen.
The move reinforces the tech giant's security credentials as it fights the FBI's attempts to weaken the iPhone's security, to make it easier to access data in criminal investigations.
16/02/2016:Apple Pay could arrive in China on Thursday, bringing the company's payment technology to the world's largest single smartphone market.
The service will be rolled out on Thursday 18 February, according to aReutersreport citing officials from both the Industrial and Commercial Bank of China and China Guangfa Bankal, though Apple has yet to confirm the date.
Apple Pay has been somewhat delayed in its arrival to China but looks set to be a huge opportunity for the company. Not only is China the second biggest market for Apple's iPhone sales, its people are already well accustomed to mobile payments.
Last year, the total number of Chinese consumers paying for goods and services via their smartphones totalled 358 million. That's more than 15 times the number of people in the US using similar technology in 2015, according to data from eMarketer.
This provides a huge potential audience for Apple. First, however, it will have to beat the current market leaders - Tencent Holdings and Alibaba Group - who control most of China's mobile payments world between them.
20/01/2016:Code suggesting that the iPhone 7 will drop the headphone jack has been found in the latest iOS 9.3 beta 1.1 software release.
As reported by9to5Mac, Twitter user@kyoufujibayadiscovered code reading, 'Headphones.have.%sinput.NO.', appearing to confirm long-circulated rumours that Apple's next iPhone will opt for wireless audio solutions and Lighting adapter for connecting headphones and speakers.
13/01/2016:Three quarters of Apple devices now run iOS 9, just four months after it was released.
This is according to Apple's own App Store stats, based on which OSes are connecting to it, but if they are to be believed, the latest operating system is growing steadily, up from 70 per cent last month and 66 per cent the previous month.
12/01/2016:iOS 9.3, the latest version of Apple's mobile OS, has been seeded to developers, meaning it could soon be on its way to consumers.
Two key new features are Night Shift and private Notes. The former reduces the amount of blue light emitted by the device's screen, which has been shown to disrupt melatonin production and, therefore, sleep patterns, by shifting colours on the display towards the warmer end of the spectrum.
Additional privacy settings on Notes - the built-in note taking tool for iOS and Mac OS - allow users to lock entries that contain very sensitive data, such as financial details or medical data, with a password or Touch ID. Additional new features in Notes include the ability to sort entries by date created, date modified, or alphabetically.
There are also new features being introduced in iOS in Education in 9.3, including iPad sharing, Apple School Manager mobile device management (MDM) software, a new classroom app and a new identity management tool.
There are also updates to the News app, meaning the suggestions in For You will be "better tailored to your particular interests", according to Apple.
Health has had a few tweaks, including a new dashboard. The app also displays stand, move and exercise data, as well as users' goals.
Finally, there are additional CarPlay features. New and For You suggestions from Apple Music will be displayed on the head unit's screen and the Nearby service will, as the name suggests, inform the driver of car parks, restaurants, petrol stations and other significant locations nearby.
It took a little over a month for iOS 9.2 to make it from first developer beta to full release (with an additional three developer betas in between), meaning we could see iOS 9.3 released to the general public by the end of February.
09/12/2015: iOS 9.2 has come out of beta and is available to download for iPhone and iPad users.
As part of a slew of updates from Apple, including OS X, WatchOS, and tvOS, iOS 9.2 now improves Apple Music, iBooks and iOS Mail apps and bug fixes.
Improvements to Apple Music makes it easier toharmonise your iCloud Music Library with the streaming service, meaning users can now seewhether or not any song has been downloaded, and then download whole albums or playlists.
iBooks now supports 3D Touch on the iPhone 6s and iPhone 6s Plus.
Mail now supports Mail Drop for large attachments as well as a number of bug fixes for the mail client. There is also Siri support for Arabic and a new Top Stories section in the News app.
There are also stability improvements for Safari and Podcasts.
30/10/2015:iOS 9.2 is now available to public beta testers, three days after it was opened up to developers. The release, which is available as a 1.6GB over-the-air update to those already enrolled in the beta program, has several bug fixes and update to the Safari View Controller that introduces support for third-party extensions, such as password managers.
In tandem with the beta release of iOS 9.2, Apple has decommissioned iOS 9.0.2, meaning it is no longer possible to downgrade to any version of the OS earlier than iOS 9.1, which was released on 21 October.
27/10/2015:A lawsuit has been filed against Apple by a couple in Florida, claiming that a feature present in iOS 9 caused them to exceed their wireless data cap, reports ComputerWorld.
The problem occurred, the couple claim, because of the Wi-Fi Assist feature - which switches the phone to a cellular connection if Wi-Fi signal is weak - automatically enabled with iOS 9.
They claim that users were not notified of this change until a document was posted online on 2 October, and are hoping the case will be made a class action lawsuit and that others who have experienced a similar problem will be able to join them.
The lawsuit reads: "Defendant failed to disclose to consumers that this automatic switch to cellular data caused by an activated Wi-Fi Assist (the default setting) may result in exceeding the data capacity allowed under their phone plans. This is especially true as there is no warning or disclosure when the phone switches from Wi-Fi to cellular data."
23/10/2015:After investigating claims that their app for iOS was draining users' battery life, Facebook has released an update to assuage the issue.
Rather than offer details on the new changes, the App Store release notes remain vague, promising a better experience and updates every two weeks. However, Facebook's Engineering Manager Ari Grant provided more information on the fixes in a public post.
The first issue identified was a CPU spina loop that doesn't perform a useful taskin the app's network code which drained battery life because of the repeated processing.
The second problem had to do with the way audio sessions were managed. In some instances, audio sessions remained open after viewing videosas though the audio was playing silently in the backgroundafter exiting the app. Although the app isn't doing anything, battery life was drained because the app remained active in the background.
Changes have been made to the app and the update is available for download today, but Grant's statement seems to imply that additional fixes are in the works. In relation to the CPU spin, he said, "the version released today has some improvements that should start making this better." The issue with audio sessions has been fixed, though, and background audio has been removed completely.
Grant made a point of mentioning that the issues addressed were not caused by any location features and reiterated that Facebook does not access device location without permission within the app.
Update the iOS Facebook app as soon as possible to eliminate unintended battery drain.
With the announcement of bi-monthly updates and Grant's allusions to other potential issues, it seems reasonable to look forward to future battery life improvements.
iOS 9 release date
Apple unveiled iOS 9 at WWDC 2015, but it was only released three months later on 16 September, alongside the iPhone 6s, iPhone 6s Plus and iPad Pro.
Since then it has received multiple updates, having just hit the first developer preview for version 9.3 in early January, which will likely be generally available in February.
While the next major release of iOS - iOS 10 - is expected to be revealed in June this year and released in September, iOS 9 will likely continue to receive incremental updates until then.
iOS 9 supports five generations of iPhone, from the iPhone 4s to the iPhone 6s and 6s Plus, as well as all four generations of the iPad mini, iPad 2, 3 and 4, iPad Air and iPad Air 2, the iPad Pro, and fifth and sixth generation iPod Touch.
iOS 9 features
iOS 9 apps
iOS 9 features a brand new 'News' app, which will act as an aggregator similar to Flipboard or News Republic. The app will pull content from various online sources based on the user's preselected reading preferences, with embedded content like images, sound, and video.
It also features Health, which was first introduced in iOS 8 and, with iOS 9.3, can now show stand, move and exercise data, as well as users' goals, and Notes has been given a lick of paint - adding sketches, to-do lists, secure notes and more.
The Watch app is also pre-loaded, as it has been since the release of iOS 8.2 in early 2015, as is Maps, which now includes public transport data for certain cities (currently limited to London in the UK).
Wallet, which incorporates Apple Pay, also comes as standard, as well as Music, which replaced iTunes and incorporates both users' iTunes library, the Apple Music streaming service, and Beats Radio.
Old stalwarts like weather, reminders, iBooks, Podcasts and FaceTime are all also present and correct.
iOS 9 Siri and search
One of the features updated for iOS 9 is Siri, with anonymous search, a far lower word error rate, and a universal search screen. Siri will now be context sensitive, much likeAndroid Marshmallow's Now on Tap.
Asking Siri to 'remind me about this' while reading a web page or iMessage conversation will fill in the reminder description with details culled from that web page or the conversation and provide a link back to the relevant app.
iOS 9 also offers more in-depth search. When a user types in the search field, iOS 9's search function can predict what they want to see. For example, typing in "weather" will show the local weather forecast before the user has finished typing, as well as offering links to relevant apps and websites. Similarly, typing in the name of a sports team will bring up the results from its latest fixture, although it must be a quite well-known team - Manchester United works, Luton Town doesn't.
Additionally, even before the user has started typing, the search page will display Siri Suggestions for commonly used contacts and frequently used apps. The Nearby feature of Maps is also available, with shortcuts to Lunch, Coffee, Shopping and Petrol. The latest news headlines are also displayed.
Split-screen for iPad
For iPad, iOS 9 enhances the experience for enterprise users, with an improved keyboard multitasking - all designed for using the device at work.
"The iPad is a transformational device," said Craig Federighi, Apple's VP of Software Engineering, when announcing iOS 9 at WWDC 2015.
Using the Slide Over feature, swiping your finger in from the edge of the screen will allow you to quickly see a second app without having to leave the app you're currently using. Expanding upon this is Split-Screen, users will be able to use two apps onscreen at the same time, rather than having to switch between them.
Holding two fingers down on the keyboard will allow you to move the cursor without having to use the fiddly text caret as with current versions of iOS.
A feature that will be familiar to Samsung Galaxy users is the ability to play a video on top of another app in a small resizable and moveable window.
All of the multitasking features will be available on the iPad Air, iPad Mini 2 and newer, except for Split-screen, which can only be used on iPad Air 2 and iPad Pro.
iOS 9 keyboards
Apple's onscreen keyboard will have new shortcuts in the Quick Type predictions bar for copying, cutting and pasting as well as formatting text. Users of Lightning and Bluetooth keyboards will also get new shortcuts such as an OS X-style Cmd-Tab app switcher. These keyboard-related features are, however, exclusive to iPad and not coming to the iPhone.
iOS 9 memory requirements and battery life
iPhone users have previously complained about the amount of free space required when moving from one version of iOS to another. Apple has remedied this with iOS 9, meaning just 1.3GB of available space is required, compared with the 4.6GB needed to upgrade to iOS 8.
Power users will be particularly pleased to hear that Apple has focused a great deal of efforts on battery life with iOS 9. From the get go, this will give users an extra one hour of typical use, based on a full charge, according toFederighi.
But the battery life good news doesn't stop there. There is a new low power mode in iOS 9 that "pulls levers you didn't even know existed" to provide an additional three hours of juice on top of the bonus hour already delivered.
The back story
The new iOS was previously codenamed Monarch. It was expected prior to the event that the new iOS would improve stability and optimisation for Apple devices, sporting various new features but focusing primarily on eradicating some of the bugs and performance issues present in iOS 8.
Back in January, Apple was rumoured to be beta testing iOS 9, despite the previous iteration of its mobile operating system having only been released the previous September.
Previous to this, MacWorld reported that various analytics software was displaying searches and clicks that appeared to have originated from an operating system called 9.0'. This activity signalled that a prototype of the software was being used on Apple devices, possibly by employees.
The iOS 8 release was plagued with issues and bugs, and some users even took to legal action against Apple due to the update taking up too much space (19 per cent) on the 16GB iPhone 6.
This article was last updated on 12/01/16 to reflect new information.
Get the ITPro. daily newsletter
Receive our latest news, industry updates, featured resources and more. Sign up today to receive our FREE report on AI cyber crime & security - newly updated for 2023.
Maggie has been a journalist since 1999, starting her career as an editorial assistant on then-weekly magazine Computing, before working her way up to senior reporter level. In 2006, just weeks before ITPro was launched, Maggie joined Dennis Publishing as a reporter. Having worked her way up to editor of ITPro, she was appointed group editor of CloudPro and ITPro in April 2012. She became the editorial director and took responsibility for ChannelPro, in 2016.
Her areas of particular interest, aside from cloud, include management and C-level issues, the business value of technology, green and environmental issues and careers to name but a few.