iOS 8 adoption rate slower than iOS 7
Only 22 per cent of users updated the firmware compared to 38 per cent when iOS 7 launched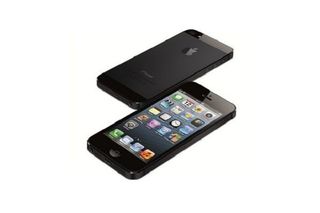 iOS 8 adoption has been slower than iOS 7, according to a number of reports monitoring the download rates of Apple's latest mobile operating system.
Mixpanel said only around 14.22 per cent of Apple device users downloaded and installed iOS 8 on launch day, showing a slight decline from last year's update when 15 per cent of users installed iOS 7 on the day of release.
Two days after its release, 38 per cent of iPhone, iPod and iPad users had downloaded the new update, but this year just 21.6 per cent of the world's Apple mobile users had installed the update.
Rival analytics firms Tapjoy and Chitika also found fewer people had downloaded the iOS 8 update in comparison to last year's launch.
The reason behind this decline could be because of the huge amount of storage needed to download the update. Most iDevice users have photos, music and apps installed on their devices, meaning they didn't have enough space to download and install the 5.8GB update and were forced to delete their content before doing so.
Other reasons people may have held back is because they were waiting for the bugs to be rectified before taking the leap. Previous versions of iOS have proven to be unstable on release, despite going through a rigorous beta testing.
Chitika said in its blog: "Perhaps most importantly, the pool of iPhones eligible to upgrade to iOS 8 is limited to iPhone 5S, 5C, 5, and 4S models, and many outlets have suggested that iPhone 4S users should not upgrade due to subsequent performance and functionality issues."
However, Tapjoy said the reason was most likely because people were waiting for Apple's new hardware to be released rather than update older devices: "This is likely due to having a separate release schedule for the software and hardware with the iPhone 6 and 6 Plus not having been delivered to consumers just yet. It could also be because the download takes up quite a bit of space."
A daily dose of IT news, reviews, features and insights, straight to your inbox!
A daily dose of IT news, reviews, features and insights, straight to your inbox!
Thank you for signing up to ITPro. You will receive a verification email shortly.
There was a problem. Please refresh the page and try again.