Red Hat and Samsung team up to drive 5G adoption
The two companies look to enhance 5G use cases to include edge computing IoT and more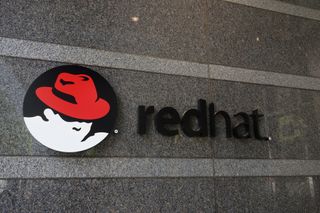 Red Hat has announced it's teaming with Samsung to help deliver 5G network solutions across various use cases, including 5G core, edge computing, IoT and machine learning.
This collaboration will be built atop Red Hat OpenShift, which Red Hat calls the "most comprehensive enterprise Kubernetes platform." It will also include other components of Red Hat's proven hybrid cloud portfolio, including Red Hat OpenStack Platform, Red Hat Enterprise Linux, Red Hat Ansible Automation Platform and Red Hat OpenShift Container Storage.
Samsung will chip in with its 5G vRAN, vCore, MEC and management and analytics to expand 5G use cases.
This new solution will allow providers to capitalize on edge economics and vRAN. According to Red Hat's ACG report, operators can extend TCO benefits gained in horizontal designs in the core by using common horizontal infrastructure in 5G core and edge computing.
Operators can also support new applications and services based on location awareness, reduced latency and scalability in the distributed cloud when deploying horizontal clouds to vRAN sites.
On top of all this, Red Hat has given Samsung's virtual network functions its VNF certification, and it plans to give Samsung's containerized network functions its CNF certification soon. These certifications are the highest standard for critical functions on Red Hat OpenShift and ensure vendors can effectively prepare their applications for a cloud-native future running in production on Red Hat OpenShift.
These certified solutions help customers quickly reach their full 5G capabilities. With 5G rollout already underway, this partnership should help accelerate its spread.
Wonil Roh, senior vice president and head of product strategy, networks business at Samsung Electronics said of the collaboration: "We are pleased to collaborate with Red Hat to help service providers stay competitive in this increasingly demanding global 5G market, especially on the cloud-native front.
"Through this partnership, Samsung 5G solutions will provide a highly efficient and reliable network experience for our customers by integration with Red Hat's cloud-native solution."
RELATED RESOURCE
Five things to know about Wi-Fi 6 and 5G
Meet the technology facilitating business anywhere, anytime
Chris Wright, senior vice president and chief technology officer and Red Hat said: "As service providers build 5G networks, they are forming the foundation for the next wave of cross-industry innovation.
"From helping businesses in their edge computing solutions to ensuring enterprises can successfully deploy their artificial intelligence and machine learning applications, we expect these services to be built on a proven, cloud-native infrastructure.
"We're very excited to work with Samsung to bring this Kubernetes-driven solution to help service providers and their customers focus on complex and competitive use cases across the enterprise to every industry."
A daily dose of IT news, reviews, features and insights, straight to your inbox!
A daily dose of IT news, reviews, features and insights, straight to your inbox!
Thank you for signing up to ITPro. You will receive a verification email shortly.
There was a problem. Please refresh the page and try again.