Samsung's budget 5G phone delivers on every aspect that matters and the business-specific features make it an incredible choice for your hyper-connected workforce
Pros
+

Superb battery life

+

Fantastic build quality

+

5G connectivity on a budget

+

DeX is an awesome mobile working tool
Cons
-

Cameras are predictably terrible

-

Not the best biometrics
Image 1 of 10
We're beginning to lose count of all the Samsung phones we've tested this year, but the Galaxy A90 5G is another one to add to the list. Just like many others in the long line of 2019 releases, it serves a very specific niche portion of the market and it's one we can certainly get on board with.
Traditionally, Samsung's Galaxy A-series has targeted the mid-range market and this 5G-equipped iteration is the most expensive the range has ever seen. However, we can understand the need for such a device, especially for a tech-savvy workforce in need of a budget-friendly way of getting up to speed with the next generation of mobile networking. If you want to get your workers 5G-ready, this could be the best way to do it without wasting a penny.
Samsung Galaxy A90 5G review: Design
Samsung's Galaxy A90 5G looks and feels very much like every other 2019 Samsung phone. The biggest and most obvious characteristic of the year's lineup from the Korean giant is the immense build quality. A solid metal construction throughout makes this phone feel so much more premium than the mid-range market in which it sits. Apart from the size, you could easily mistake the phone for the more expensive S10 5G.
On the topic of size, the A90 5G is much more comfortable to use than the more expensive 5G alternatives that Samsung offers. It measures 6.7in across the diagonal, which makes it smaller than both the S10 5G and the Note 10 5G, and the ideal choice for smaller hands.
Samsung has adopted the so-called 'holepunch' notch on its S10 and Note 10 line of phones this year, but its A-series phones are treated to a more conventional, centrally-positioned teardrop notch at the top of the phone's display. It's reminiscent of Huawei's P30 and the OnePlus 7 and is a pretty common way of getting edge-to-edge displays selfie-ready.
There are some notable absences, though. The Bixby button (something S10 5G users are still lumped with) has been ditched, which will please many, including us.. However, the S10 5G is kitted out with a 3.5mm headphone jack whereas the A90 isn't.
Samsung Galaxy A90 5G review: Display
One of the main talking points of Samsung devices is their beautiful displays and this is no different. The 1,080 x 2,400 super AMOLED display is a delight to scroll, watch and play on.
It's also massively colour accurate with a near-perfect 99% sRGB colour gamut coverage, INFINITY:1 contrast ratio and deep inky blacks measuring in at 0cd/m2. It's reasonably bright with a 351cd/m2 max brightness recorded in our tests, which is slightly more than the S10 5G's 296cd/m2 but pales in comparison to the OnePlus 7T's 650cd/m2 and the massive 1057cd/m2 score posted by the S10+.
It's perhaps a little pedantic to highlight the lack of a 90Hz display, especially for a mid-range smartphone, but it's something you'll find on other devices in this price range - namely the OnePlus 7T which is around £100 less. Having used one, a higher refresh rate really does separate the good from the exceptional. And although the OnePlus 7T isn't 5G-compatible, it is a cheaper mid-range phone with more oomph, a better camera and display - something to seriously consider when making a purchasing decision.
Samsung Galaxy A90 5G review: Hardware and performance
Breaking away from the S10 and Note 10 line of devices, the A90 5G favours Qualcomm's eight-core Snapdragon 855 CPU over Samsung's proprietary Exynos chipset to deliver 5G performance. After running the Geekbench 4 benchmark tests, the difference between the S10 5G and the A90 5G was somewhat noticeable. The former beat its cheaper cousin on the single-core test (4,473 versus 3,373) but the A90 5G narrowly beat the more expensive model on the multi-core tests (10,412 versus 10,728). It's worth noting that the Xiaomi Mi Mix 3 5G, another budget 5G contender, beats the A90 5G's scores here.
Having used the phone for a few weeks, though, it's nigh on impossible to tell the two devices apart in terms of how well they deal with everyday mobile tasks. We experienced no instances of noticeable lag or delay loading or using apps, writing emails or sending texts. It was also more than capable of running resource-intensive games such as Call of Duty Mobile with no issue whatsoever.
Samsung's DeX feature also made its way down to the mid-tier 5G device - a feature we loved during the review of the S10 5G and one we'll sing the praises of for years to come. DeX should come as a delight for businesses equipping their workforce with devices, as it allows the user to effectively run their device as a fully-functional Chrome OS machine with performance to rival the real thing. Simply connect the phone, a keyboard and a mouse to a monitor via USB-C and the phone becomes the most portable workstation your employees have ever encountered.
Samsung Galaxy A90 5G review: Battery
Like the more expensive and more powerful S10 5G, the A90 5G also has a 4,500 mAh battery but thankfully it performs much better than when we had its bigger sibling in for review a few months ago.
The A90 5G handled our in-house battery test with serious aplomb. It managed 23hrs 38mins, which puts it well beyond the battery life of any iPhone we've ever tested, three hours more than the S10 5G and two more than the OnePlus 7T. In fact, it's the best battery we've seen on a smartphone this year which is quite the accolade.
What's even more impressive is the stark difference between it and the S10 5G in our real-world experience. The latter scored admirably during our in-house test but when we actually went outside and the data services spun up, we were lucky to get more than five hours off a single charge with moderate use. The A90 5G was a relieving experience, one that restored our faith in the battery lives of 5G-enabled phones. The real-world performance thankfully reflected our tests as we were just about to get two full days of use on a single charge.
Samsung Galaxy A90 5G review: Cameras
When you veer further into the mid-range realm of the smartphone market, you typically see the camera quality steadily decrease and the rule still applies to the A90. There's definitely a trade-off for the 5G capability that you don't see as much with the S10 5G or Note 10 5G. Don't let the enticing triple camera array fool you, this is certainly not a phone with which you want to be taking family pictures.
The array is broken down into one 5MP depth camera (f2.2), one 48MP main camera (f2.0) and one 8MP ultra-wide camera (f2.2) - none of which will give you pictures that you'll want to look at for too long. The level of detail captured leaves much to be desired and Samsung's over-smoothing of images makes things even worse.
The 32MP (f2.0) front-facing camera is just as disappointing, but camera quality is more often than not the area that suffers most when you go for a mid-tier phone, so it shouldn't be especially surprising.
Samsung Galaxy A90 5G review: Software and features
Quite clearly, the main selling point of the phone is its 5G capability. It's a huge advantage for a mid-range phone and it makes it stand out as a truly decent choice for this section of the market.
Like most other smartphones Samsung has on offer, the A90 5G is bundled with Samsung Knox, which the manufacturer describes as "defence-grade security available to everyone". It's a particularly beneficial feature for business phones as it's designed to keep personal and business data on one phone but in isolated areas, meaning no-one on your workforce will accidentally leak that top-secret company memo (probably).
Being a mid-range phone, the A90 might cut some of the usual corners, but it still has the typical biometric security features. The in-screen fingerprint reader is a bit hit-and-miss in terms of failed reads, but the face ID worked very quickly - although only at short distances. Simply taking the phone out of your pocket and pointing it at yourself while at hip-level will be too great a distance for the camera to detect a face, so it's close-ups only. It's also worth noting that like the less rigorous scanners out there, this will unlock the phone even when your eyes are closed.
Samsung Galaxy A90 5G review: Verdict
The Galaxy A90 5G is quite honestly a confusing device for us. From a business perspective, it makes perfect sense thanks to the impeccable battery life, 5G compatibility, stellar build quality and DeX is the icing on the cake.
On the other hand, if you're not fussed about getting your workforce equipped with 5G then there are other devices on the market that should be taken into consideration - the OnePlus 7T and iPhone 11 to name but a few. One thing is for certain, this is undoubtedly the budget 5G phone the market has been crying out for and it's a device you should absolutely consider if 5G is your main priority.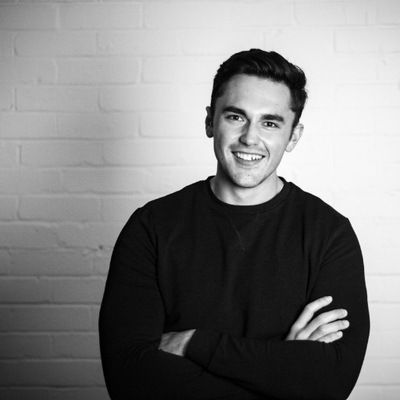 Connor Jones has been at the forefront of global cyber security news coverage for the past few years, breaking developments on major stories such as LockBit's ransomware attack on Royal Mail International, and many others. He has also made sporadic appearances on the ITPro Podcast discussing topics from home desk setups all the way to hacking systems using prosthetic limbs. He has a master's degree in Magazine Journalism from the University of Sheffield, and has previously written for the likes of Red Bull Esports and UNILAD tech during his career that started in 2015.