MWC 2019: Oracle is leading businesses to slice-as-a-service networking
Big Red sees an enterprise opportunity in the 5G space as businesses head towards an IoT transformation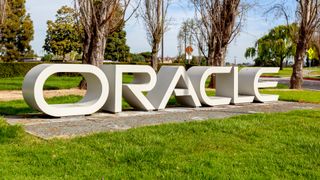 Oracle announced at MWC 2019 its plans to offer slice-as-a-service (SlaaS) for businesses looking to take advantage of 5G while cutting costs.
Pressure from investors on businesses is mounting; they're demanding greater returns at a time when costs are rising with things like upgrading infrastructure, so businesses need to find new ways of making profit in progress.
We've explained the core idea behind this before, but with 5G coming, it's going to be more important to realise that on-premise technology might not be the right solution to such a problem.
As 5G becomes more prevalent, businesses will accrue more 5G-related systems and with that, more data centre issues. With SlaaS, businesses can forget about keeping their 5G systems locally and pay Oracle to host them in its cloud and then pay a fee depending on how much of a slice of the network they need.
We reported earlier how, according to Vodafone, 8% of businesses aren't just using IoT, but are reliant on it too. John Lenns, VP of product management at Oracle Communications said that this number is only going to rise with time.
"The main benefit of SlaaS is to offload [businesses'] CAPEX and OPEX," said Lenns. "It costs them a lot of money to buy, deploy, run and sustain all this hardware and software on their premises. And so, operators are looking to reduce that CAPEX and OPEX and looking for alternatives."
One of the main challenges businesses are facing when making their 5G transformation is that of affordability, said Lenns. Enterprises want services from providers but they also don't want to fork out capital or operational expenditure, slicing can solve this, saving up to 30% on company expenditure.
Businesses aren't being forced into this 5G/IoT transformation either. Lenns said that companies are approaching Oracle and asking for these SlaaS services, issuing requests for information and requests for proposals which he said: "is a good validation for where we're headed - they're asking for it, which is really neat."
He said the operators are the ones really making the money here as "it's a much more lucrative business" compared with the consumer side of things.
One of the other announcements the tech giant made at this year's MWC was its support of 'smart ecosystems'. Powered by IoT devices, businesses can buy as part of its slice of the Oracle 5G services, the ability to track IoT devices to monitor workers in the workplace for the sake of safety or other monetary savings.
Lenns gave the example of a construction project: say you own a construction company that has been contracted to build an 80-story building in London, it could be a two-year job. Things like insurance costs for the project could plummet thanks to a smart ecosystem of devices such as phones, drones and wearables offering data to monitor worker safety and performance.
For example, one could track a worker to see if they are in the correct part of the site, working on the task they're supposed to be working on and ultimately insured to carry out. Machinery could be remotely and autonomously monitored for faults leading to deadlines being missed. Inspection of welds in unsafe or difficult to reach parts of the site could be carried out by drones instead of humans.
All of these things will contribute to the insurance costs and all could be achieved with an ecosystem of smart, IoT-driven devices.
We concluded our meeting by identifying another trend which has emerged from the conference which is the clear uncertainty surrounding the future of 5G and IoT. The use cases Lenns outlined were fascinating, but there's so much we don't know yet and only time will tell if 5G will really deliver on the excitement it promises.
Get the ITPro. daily newsletter
Receive our latest news, industry updates, featured resources and more. Sign up today to receive our FREE report on AI cyber crime & security - newly updated for 2023.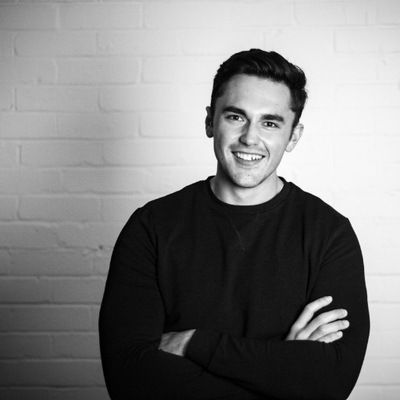 Connor Jones has been at the forefront of global cyber security news coverage for the past few years, breaking developments on major stories such as LockBit's ransomware attack on Royal Mail International, and many others. He has also made sporadic appearances on the ITPro Podcast discussing topics from home desk setups all the way to hacking systems using prosthetic limbs. He has a master's degree in Magazine Journalism from the University of Sheffield, and has previously written for the likes of Red Bull Esports and UNILAD tech during his career that started in 2015.