Businesses can block Chromium-powered Edge rollout
Microsoft gears up for the Microsoft Edge relaunch as developers are invited to submit browser extensions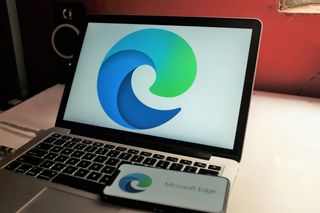 Microsoft's next-gen Edge internet browser will be beamed to Windows 10 devices from January 2020, but reticent organisations can block the software update from rolling out automatically.
From 15 January, Windows users will be able to browse the web using a Chromium-powered version of Microsoft's flagship browser, according to official documentation, as the company aims to ratchet up its prominence and userbase.
The new browser will be shipped through Automatic Updates for Windows, but organisations reluctant to make the immediate switch can use a Blocker Toolkit to prevent the update being delivered automatically. This tool will not expire, and organisations can use it to block an automatic update.
Businesses that manage IT environments through an update management platform such as Windows Server Update Services wouldn't need to use the Blocker Toolkit, however. These systems can already be used to manage the rollout of Windows 10 updates, including the addition of Chromium-based Edge.
While Edge, and Internet Explorer before that, failed to capture the internet browsing public's imagination against the likes of Chrome, Firefox, Opera and Safari, Microsoft is hoping a host of revisions to the software would pose something of a gamechanger.
Microsoft, meanwhile, has invited developers to submit their apps and extensions through the Partner Center Developer Dashboard, which has been released in preview. The Microsoft Edge Addons store has been opened fully, and previously released Chromium-ready browser add-ons will be compatible with the new Edge.
The Edge browser, built using Google's open-source technology, has been in preview for the last few months and represents a major directional change in light of the fact Microsft has ditched its own web engine.
The company unveiled a series of business-focus features for its new Edge browser in November, as well as a new logo to distinguish its identity from the Microsoft Edge of old.
An update to the preview version of Edge saw the introduction of an ability to access company intranet directories within the browser.
There is also functionality to allow workers to drag and drop items from search results into a list that can be shared to others, including images and metadata. These lists can be exported to Word, or Excel, which will input the metadata into a spreadsheet.
A daily dose of IT news, reviews, features and insights, straight to your inbox!
Keumars Afifi-Sabet is the Features Editor for ITPro, CloudPro and ChannelPro. He oversees the commissioning and publication of in-depth and long-form features across all three sites, including opinion articles and case studies. He also occasionally contributes his thoughts to the IT Pro Podcast, and writes content for the Business Briefing. Keumars joined IT Pro as a staff writer in April 2018. He specialises in the public sector but writes across a breadth of core topics including cyber security and cloud computing.
A daily dose of IT news, reviews, features and insights, straight to your inbox!
Thank you for signing up to ITPro. You will receive a verification email shortly.
There was a problem. Please refresh the page and try again.