BT secures £31.75m superfast broadband deal in Dorset
Telco announces latest fibre broadband deal via BDUK framework.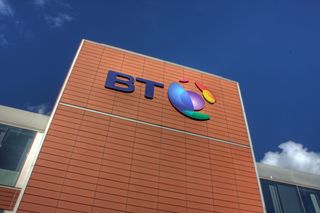 Dorset County Council has become the latest local authority to bag Government funding for the rollout of superfast broadband to local homes and businesses.
The 31.75 million deal, the latest to be awarded through the Broadband Delivery UK (BDUK) scheme, will see the council work with telco giant BT to provide fibre broadband to 97 per cent of residents within the next three and half years.
BT has agreed to stump up 12.87 million of funding for the Superfast Dorset project, while BDUK will contribute 9.44 million. The latter figure will be matched by the council's own contribution.
Work on the project is scheduled to begin in the autumn, with the first deployment sites expected to be announced later this year.
Councillor Spencer Flower, leader of Dorset County Council, said the lack of broadband access in the area is a big concern for local residents.
"It's very important this broadband technology is made available to as many residents and businesses as possible. We want everyone in Dorset to have access to reliable and faster broadband within the next three and a half years," Flower said.
"With the contract now signed, work on the project can get underway. This will give Dorset the competitive edge it needs to attract new businesses and will empower our communities by providing access to services, jobs, education."
Bill Murphy, managing director of next generation access at BT, added: "Faster broadband will help local businesses grow, attracting inward investment and boosting the local economy. If they thrive then everyone thrives local businesses are the lifeblood of every community, creating jobs and stimulating growth."
This latest contract win comes hot on the heels of a scathing report by the National Audit Office (NAO), which criticised the handling of the BDUK scheme.
The Government spending watchdog said the project was running two years behind schedule and was uncompetitive, as BT is the last remaining company bidding for contracts through the framework.
A daily dose of IT news, reviews, features and insights, straight to your inbox!
A daily dose of IT news, reviews, features and insights, straight to your inbox!
Thank you for signing up to ITPro. You will receive a verification email shortly.
There was a problem. Please refresh the page and try again.