Faster than fast: The roadmap to 400Mpbs mobile data
A new version of the LTE cellular standard promises speeds of up to 400Mbps next year. This puts mobile connections ahead of landlines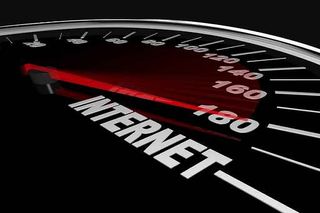 Inside the enterprise: Businesses that rely on data connectivity and these days, this is most of them are always looking for faster ways to go online.
There are still plenty of places where broadband speeds limp along at a rather pedestrian rate, with 1mbps looking like a luxury. At the same time, a Government scheme to encourage businesses to install superfast broadband has had to be redesigned, due to low take up -- which businesses blame on excessive bureaucracy.
Access to high-speed connections could, though, become much easier through a new generation of mobile internet products. An upgrade to the LTE standard for mobile phones, which powers current 4G connections offers the potential to deliver 300Mbps as a commercial service next year, with trials of 400Mbps connections starting in the UK at the same time.
A new version of LTE, Category 6 also known as LTE-Advanced - will allow the higher speeds. Most current smartphones are Category 4, which supports downloads of up to 150Mbps. EE, which will be launching the first Category 6 services, suggests that upcoming Samsung handsets will be Category 6 compatible. But for businesses, hardware makers are already developing laptop dongles and "MiFi" devices, which will be a cheaper way to connect laptops and tablet devices to the new, faster connections.
LTE Category 6 works by adding new spectrum to existing 4G services, so it may take time before it is available everywhere. EE, for example, is adding 20MHz of new spectrum, to allow 300Mbps downloads and 50Mbps uploads. The first 400mbps connections will be at Wembley Stadium, a flagship venue for EE.
Very high speed broadband offers the potential for businesses to bypass fixed line connections altogether, giving them greater levels of mobility and potentially, pricing flexibility. Mobile connections remove the need for installation fees, and potentially costly works to run cables or fibre. And the business can take their broadband with them if they move assuming, of course, there is coverage.
London is not the first business location to gain LTE Category 6 connections. That honour goes to Singapore, where SingTel launched a commercial, 300mbps service in July. Currently, 300mbps is available at areas including Changi airport, the Singapore Expo and the central business district, with nationwide coverage expected in 2015. Critically, SingTel is not charging any more for 300Mbps access for subscribers with a compatible device. A Huawei-manufactured MiFi box costs $399, or about 195.
This seems to be a reasonable cost given the capabilities, although it will take more deployments, in more urban areas, to gauge whether LTE-Advanced is a practical replacement for fixed connections, especially given that fibre broadband is becoming more readily available and cheaper to install.
Qualcomm, one of the companies developing the technology, is developing a suite of technologies which will overcome some of the inherent limits of wireless physics, which start to come into play once connections reach 400mbps and above, as well as capacity usage. But it looks likely that genuine high-speed cellular connections will, within a couple of years, be as ubiquitous as 3G is today.
Stephen Pritchard is a contributing editor at IT Pro.
A daily dose of IT news, reviews, features and insights, straight to your inbox!
A daily dose of IT news, reviews, features and insights, straight to your inbox!
Thank you for signing up to ITPro. You will receive a verification email shortly.
There was a problem. Please refresh the page and try again.