Sky calls for competition inquiry into BT Openreach
Sky wants a full inquiry into BT's broadband network, accusing the firm of failing its customers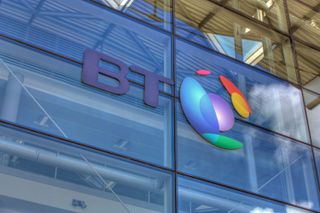 Sky has called for a competition enquiry into BT's broadband network, claiming the telecom giant has been failing its customers.
Grounds exist for Ofcom's Competition and Markets Authority (CMA) to conduct an inquiry into BT's Openreach division in regards to both quality of service and competition in the UK market, according to Sky's formal submission to the regulator.
Sky cited a "history of under-investment" leading to a "range of service quality problems including an excessive number of network faults, failure to meet targets for repairing faults, long waits to have new lines installed, appointments that are missed and jobs that are not completed," among reasons behind the call for inquiry.
Additionally, Sky claims that more than 90 per cent of new line installations take 10 calendar days or longer to complete, and almost one in ten takes longer than 30 days.
Mai Fyfield, Sky's chief strategy officer, said: "We are drawing attention to the problems in broadband because they are important to the economy as a whole. They affect competition and have a direct impact on consumers and small businesses, resulting in dissatisfaction and loss of productivity.
"The UK needs to get the basics right in broadband as well as develop the networks and services of the future."
Along with problems with BT Openreach's service raised by Sky, the company also raised concerns over future competition in the broadband market, with superfast broadband regulated differently to traditional broadband.
This, Sky alleged, has resulted in a reduction in competition over superfast broadband.
However, BT hit back at its rival by pointing out holes in its figures. "They claim that Openreach investment is down, yet it is up," a BT spokesperson said. "They can only substantiate their claim by ignoring the billions of pounds we have pumped into fibre broadband.
"They also make claims about customer service whilst failing to acknowledge that Openreach has passed all sixty of the service targets it was set by Ofcom. We acknowledge there is more to do on customer service but breaking up BT is not the answer.
"It would lead to huge uncertainty and fundamentally undermine the case for future investment dragging the UK backwards at the very time it needs important investment in its infrastructure."
The news comes as Ofcom considers whether BT should be allowed to buy EE for 12.5 billion, which would give the telecoms firm a quad-play offering of landline, mobile, pay-TV and broadband.
Rivals have asked Ofcom to break up BT and Openreach, arguing the latter should exist as a standalone entity.
Ofcom last month proposed that BT should open up its dark fibre network to rivals, meaning it would have to give competitors physical access and direct control over its fibre-optic cables, known as dark fibre because rivals would light' the cables at either end with their own equipment.
Currently, the telco giant is already compelled to offer leased line products for use by its rivals, but these are bundles of fibre-optic cables and BT's own network gear.
If Ofcom's rules are passed, it would mean rivals would no longer have to pay for BT's equipment, allowing them to create tailored, high-capacity data services using BT's cables with their own hardware.
IT Pro reached out to Ofcom for comment, who said: "Ofcom is carrying out an overarching review of the communications market, including questions around strucutre and competition. We welcome evidence and analysis from all parties to help inform that work, and we will publish an update later in the summer."
A daily dose of IT news, reviews, features and insights, straight to your inbox!
Caroline has been writing about technology for more than a decade, switching between consumer smart home news and reviews and in-depth B2B industry coverage. In addition to her work for IT Pro and Cloud Pro, she has contributed to a number of titles including Expert Reviews, TechRadar, The Week and many more. She is currently the smart home editor across Future Publishing's homes titles.
You can get in touch with Caroline via email at caroline.preece@futurenet.com.
A daily dose of IT news, reviews, features and insights, straight to your inbox!
Thank you for signing up to ITPro. You will receive a verification email shortly.
There was a problem. Please refresh the page and try again.