Former business minister backs calls to split up BT
Anna Soubry slammed the work BT has done to bring superfast broadband to the nation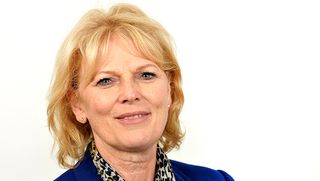 Former business minister Anna Soubry has said BT needs to do more to bring superfast broadband to the nation, suggesting the company should split from its infrastructure arm, Openreach, to speed up delivery.
Soubry said Ofcom has not come down hard enough on BT, adding that the company has had too many second chances to get the rollout right. Last week, Ofcom said Openreach should remain to be part of BT, but it would need to change significantly to ensure customers' best interests were being considered.
"It's not good enough. It's outrageous in this day and age to not have access to super fast broadband and mobile phone signals - and that includes on our trains too," she said, speaking to the Radio 4's Today programme.
"Not only would I have put a very sharp toe under BT and looked at its performance and actually considered splitting it up, making sure it did a proper job - and I'm far from convinced that it's done a proper job."
When questioned about BT's claims 90 per cent of the nation has access to superfast broadband, Soubry said she doubted the figures were truthful, suggesting the company was being dishonest about its coverage and called for broadband to be considered the fourth utility under law, so rollout would be faster.
"It's strange that in my time as business minister, I seemed to meet every member of the 10 per cent," said Soubry.
However, BT responded to the claims and said it fails to understand how splitting Openreach would benefit anyone, especially those still waiting for superfast broadband to arrive.
A BT spokesperson said: "We fail to see how a smaller, independent Openreach would be able to invest the 1.4 billion each year that it does currently."
"Independent data clearly shows that 91% of UK premises have access to superfast speeds today and this will rise to 95% by the end of 2017. Numerous independent reports, including those from Ofcom and the EU, consistently rank the UK number one amongst our main European peers for superfast broadband coverage and take-up."
Main image credit: Department for Business, Innovation and Skills
A daily dose of IT news, reviews, features and insights, straight to your inbox!
A daily dose of IT news, reviews, features and insights, straight to your inbox!
Thank you for signing up to ITPro. You will receive a verification email shortly.
There was a problem. Please refresh the page and try again.