Windows 8 adoption rates lower than Windows Vista
Despite ongoing hatred directed at Windows Vista, the operating system was more popular than Windows 8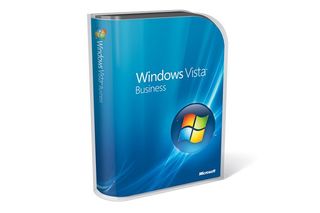 No one would argue that the two most maligned operating systems ever to be released by Microsoft are Windows Vista and Windows 8, but it might surprise some to know that Vista was actually more popular in its heyday than Windows 8 is now.
As it stands in September 2014, according to stats available from NetMarketShare, Windows 7 is still the most popular OS with 51.21 per cent worldwide market share, followed by Windows XP in second position at 23.89 per cent.
This leaves Windows 8, Windows 8.1 and Windows Vista to make up the rest of Microsoft's share (Windows 2000 and Windows NT also make up 0.09 per cent).
The combined share of Windows 8 and Windows 8.1 stands at 13.37 per cent for September, with Windows Vista falling to 3.02 per cent, behind Apple's top offering, the Mac OS X 10.9. Windows 8.1 is just about topping its immediate predecessor.
When Vista was released in 2007, it must be noted Microsoft accounted for a higher percentage of the PCs used, at the same point in its lifespan as we are currently in for Windows 8, Vista enjoyed a larger percentage of users at 14.3 per cent.
This brings to light a smaller yet still significant problem for Microsoft, with previous concerns centring on the continued prominence of Windows 7 over the company's newer operating systems. The silver lining is that August 2014 saw Windows 7's share stick at 51.2 per cent, staying in place for the first time in months.
But Windows XP is also still clinging on, despite a steady decline as users opt for operating systems that still enjoy Microsoft support. Its second place position is not a good indication of Windows 8 and Windows 8.1's success, with the next iteration just around the corner.
Windows 9 is expected to be announced at an event on 30 September, with a technical preview launched in early October.
Early rumours and leaks indicate the operating system will attempt to correct some of the less popular features of Windows 8, such as the removal of the start menu and the tablet-geared Metro UI which is considered unfriendly to desktop users.
A daily dose of IT news, reviews, features and insights, straight to your inbox!
Caroline has been writing about technology for more than a decade, switching between consumer smart home news and reviews and in-depth B2B industry coverage. In addition to her work for IT Pro and Cloud Pro, she has contributed to a number of titles including Expert Reviews, TechRadar, The Week and many more. She is currently the smart home editor across Future Publishing's homes titles.
You can get in touch with Caroline via email at caroline.preece@futurenet.com.
A daily dose of IT news, reviews, features and insights, straight to your inbox!
Thank you for signing up to ITPro. You will receive a verification email shortly.
There was a problem. Please refresh the page and try again.