Microsoft rolls out fix for Windows 10 forced-reboot bug
The bug triggers forced reboots in affected systems, with no option to stop or delay it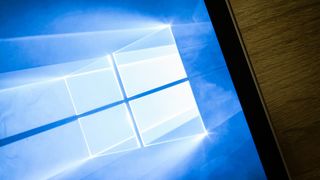 Microsoft is rolling out a fix for a Windows 10 bug that triggered automatic reboots in systems running Windows 10 version 20H2.
Microsoft confirmed the bug in November 2020, stating an issue with the Local Security Authority Subsystem Service (LSASS) on some PCs led to forced reboots on some systems.
The affected machines showed users a dialog box that read "Windows ran into a problem and needs to restart" and that the "PC would automatically restart in one minute." What's worse, there was no option to stop or delay the reboot - users had only a minute to save their data.
"Once again, @Windows has restarted without notifying me and caused me to lose some work.was typing note in Notepad, but had not yet transferred it to a Google Doc. Got up to get some water, when I came back my PC was rebooting. Text is gone," posted an unhappy Windows 10 user on Twitter.
The problem reportedly occurred when users renamed their local accounts. This clashed with Microsoft's block update that prevents vulnerable systems from updating to the October 2020 update. As a preliminary fix, the tech giant advised users to roll back to the previous version of Windows.
Now, there appears to be a permanent fix. According to Microsoft: "As of January 7th, 2020, this issue is now resolved and the safeguard hold has been removed when devices are using the latest feature update bundles and refreshed media."
"Please note, if there are no other safeguards that affect your device, it can take up to 48 hours before you will be able to update to Windows 10, version 2004 or Windows 10, version 20H2."
Microsoft has also resolved another bug that prevents browsers from storing passwords and passphrases following a reboot. The issue caused users to re-enter their passwords, even after enabling the "save password" option.
The bug fixes will soon roll out to PCs running Windows 10 version 20H2. If you rolled back to a previous Windows version, you can manually update to the latest version, but, as mentioned above, there may be up to a 48-hour wait before you can update.
A daily dose of IT news, reviews, features and insights, straight to your inbox!
A daily dose of IT news, reviews, features and insights, straight to your inbox!
Thank you for signing up to ITPro. You will receive a verification email shortly.
There was a problem. Please refresh the page and try again.