Windows 11 minimum requirements: How to check your system
Your computer needs to meet several Windows 11 minimum requirements in order to upgrade and run the new OS effectively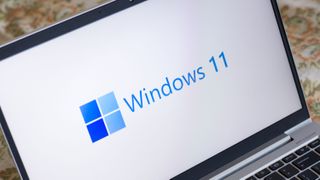 (Image credit: Shutterstock)
The minimum system requirements for Windows 11 can be somewhat confusing. Like with many technological innovations, there's a lot to consider when weighing up whether it's worth upgrading at all.
With Windows 8 having already reached end-of-life as of January, 2023, and with Windows 10 meeting the same fate in just a couple of years, it's only a matter of time before most users will need to move to Windows 11.
But Microsoft's latest offering won't run on just any hardware. There are a few Windows 11 minimum requirements that must be met, from CPU compatibility to the inclusion of the Trusted Platform Module (TPM) 2 chip. Before upgrading to Windows 11, you need to check whether your machine is even capable of making the leap.
Windows 11 minimum requirements
Microsoft has set out what it believes are the most basic requirements to run Windows 11 properly. These are:
A CPU of at least 1GHz, with two cores
At least 4GB of RAM
64GB of free hard drive space
Support for Secure Boot
Support for Trusted Platform Module 2.0
Meet the UEFI standard
A graphics card (GPU) that supports DX12
Support for Windows Display Driver Model 2
An active internet connection
A display resolution of at least 720p
Keep in mind, these are just Windows 11's minimum requirements, and is not a guarantee that the operating system will run well. It's also worth noting that there are a number of incompatible processors that Windows 11 will not support, even if the machine otherwise meets the minimum requirements. Specifically, 7th-Gen Intel Core processors and older.
When it comes to Secure Boot, TPM 2.0, and the Unified Extensible Firmware Interface (UEFI) standard, these are all designed to increase the security of the Windows operating system, although it's not always immediately obvious if your system is compatible.
For a more in-depth look, we have a handy guide on the Trusted Platform Module and how it works with Windows 11.
There are also a number of non-essential hardware requirements for specific features that you may or may not want to use, too. For example, multiple tools and services require you to have a webcam and microphone, including Cortana and Microsoft Teams.
How do I check if my system meets the Windows 11 minimum requirements?
There are two main ways to ascertain whether your PC can upgrade to Windows 11.
Firstly, you can check Windows Update. Click 'Check for Updates' and your user interface will indicate whether or not your device is compatible. Then, you just need to follow the instructions to begin the upgrading process.
Secondly, you can use the PC Health Check app, available in the Microsoft Store. While the app can also help you refresh your backup settings and how much hard drive space you might be able to free up, the goal is to check on requirements for Windows 11.
Beyond suggesting whether or not your hardware is compatible with the new operating system (OS), but will also indicate specifically why – whether it's the lack of TPM, the CPU, GPU or otherwise. Simply click the 'Check now' button and PC Health Check will give you a breakdown as to whether your system can upgrade or not.
From there, you can move on to learn more about Windows 11 from Microsoft's website, or return to the app's home screen.
While you're still deciding whether or not to upgrade, you can check out how to use some of Windows 11's most exciting features, or some of the tips and tricks for IT professionals.
Get the ITPro. daily newsletter
Receive our latest news, industry updates, featured resources and more. Sign up today to receive our FREE report on AI cyber crime & security - newly updated for 2023.
John Loeppky is a British-Canadian disabled freelance writer based in Regina, Saskatchewan. His work has appeared for the CBC, FiveThirtyEight, Defector, and a multitude of others. John most often writes about disability, sport, media, technology, and art. His goal in life is to have an entertaining obituary to read.
Get the ITPro. daily newsletter
Receive our latest news, industry updates, featured resources and more. Sign up today to receive our FREE report on AI cyber crime & security - newly updated for 2023.
Thank you for signing up to ITPro.. You will receive a verification email shortly.
There was a problem. Please refresh the page and try again.