Cheapest ink cartridges and where to buy them
There are a number of options available to businesses to save money on printer ink costs, with the biggest savings on offer to those with larger risk appetites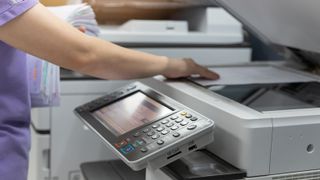 (Image credit: Getty Images)
The office printer has long been the chief frustration of the workplace and if recent reports are to be believed, a source of great expense too.
Printer ink has been found to be more expensive than champagne, and other similar comparisons have been made in the past, namely to the price of gold. In a world where the paperless office may soon become the norm, the time spent tinkering with and figuring out the office printer has reduced dramatically, but the price of ink remains as high as ever.
Just like with any other technology company, vendor lock-in is a real concern for printer owners as manufacturers often ensure it's much easier to buy their own proprietary ink in their own ink cartridges than researching where to buy a compatible product for less money.
But like other areas of technology, there are savings to be made if you shop around at third-party websites and retail stores – small savings that can add up over time, especially if your business uses a lot of ink.
Cheap printer ink can be found in many places on the web, and even greater savings can be made if you take a risk with the non-proprietary brands that are still compatible. These brands often sell cheaper printer ink than can be found directly from a manufacturer but the quality can suffer.
Can I use cheap printer ink in my printer?
The reason why printer ink is so expensive is, in part, because of the problem of vendor lock-in. Printer manufacturers often sell their hardware – the printer itself – at a loss and make their profit on the repeat purchase of ink and ink cartridges.
This business model can be seen everywhere in technology now as an increasing number of companies recognise the value of a subscription model, like cloud companies profiting on the 'as a service' model of supplying products and services.
The short answer is that yes, you can use cheap printer ink, but if you're choosing to refill your own cartridges, it can be difficult to find the right ink that's cheaper than what the manufacturer already provides.
RELATED RESOURCE
How to do hybrid work right
Overcoming challenges in the transition to hybrid work
Refilling your own printer ink cartridges can be a cost-effective way of managing a business' expensive ink budget, albeit requiring a little more hands-on effort to maintain. This process involves buying the official printer ink cartridges from the manufacturer and an official refill kit too. Both the ink and the ink cartridge must be compatible with the printer in order to ensure smooth operation.
To refill certain manufacturers' printer cartridges, like with Canon's Pixma printers, these printers and cartridges are chipped to avoid third-party products being used, although Canon has recently resorted to chip-free cartridges due to the ongoing chip shortage. Therefore, when refilling these types of cartridges, the chip will also need to be reset which can be done using a chip reset device that can be bought online.
What are cheap printer cartridges?
If refilling your own cartridges sounds too labour-intensive, then cheaper printer cartridges are available to buy. Third-party resellers of official printer ink cartridges can be cheaper than buying directly through the vendors themselves. There is also a 'grey market', of sorts, where some third-party resellers manufacture their own cartridges that fit each printer.
There are risks to investing in these products, known as compatible cartridges, which can be tempting due to the price. These include poor print quality and potentially invalidating the manufacturer's warranty with their use. Businesses may find that short-term savings on such products lead to more expensive longer-term outlays as a result.
Essentially, there are only two options when it comes to buying cheap printer cartridges and neither of them is a 'perfect' choice. Proprietary cartridges guarantee compatibility and optimum performance with your specific printer, but are expensive. Third-party cartridges are available for some printers and are cheaper, but bring with them the risk of sub-optimal performance and compatibility issues.
Which printer ink is the cheapest?
When choosing a business printer, it's natural to want to make the decision purely based on the price of ink from each manufacturer. But there's more to the decision than just the price of ink. The printer itself will perhaps have a greater impact on the company's overall ink use than the type of ink itself. When buying a printer, look for qualities like a low cost-per-page and the capacity of the ink cartridges – larger sizes can lead to bigger savings.
Again, when asking which printer ink is the cheapest, it will always be the aftermarket, third-party ink sold by unofficial manufacturers. These cartridges will often be much cheaper than the official vendor's own printer ink but the original manufacturer will say their own cartridges are more reliable and last longer. Common complaints with third-party cartridges often involve poor compatibility, ink leakage, and poor-quality printing.
Choosing to buy from official manufacturers that offer ink subscriptions that deliver new cartridges every month, like HP's Instant Ink offering, can also lead to savings without having to risk compatibility or performance issues. HP says customers can save up to 50% on ink or toner when subscribing to Instant Ink, depending on the number of pages printed per month, so it's worth considering such programmes in your purchasing decisions.
Where to buy the cheapest printer ink
So-called 'subscribe and save' initiatives like HP's Instant Ink can be purchased directly through the manufacturer and can, in some cases, save businesses money. You also have the option to buy individual cartridges direct from the manufacturer but this is often not the cheapest option.
The most common e-commerce websites in the UK, such as Amazon and Argos, offer a range of popular printer ink cartridges but again, these are rarely cheaper than the third-party resellers that can offer small discounts, offering the cheapest printer ink cartridges overall.
There is a score of third-party companies that claim to offer the cheapest printer ink and many offer both official and unofficial ink cartridges at lower prices than you are able to get from directly from the manufacturer.
Examples of UK businesses include Cartridge World, Stinky Ink, Printer Inks, Cartridge Shop, Cartridge Save, Cartridge People, Printerland, and Ink Factory.
Get the ITPro. daily newsletter
Receive our latest news, industry updates, featured resources and more. Sign up today to receive our FREE report on AI cyber crime & security - newly updated for 2023.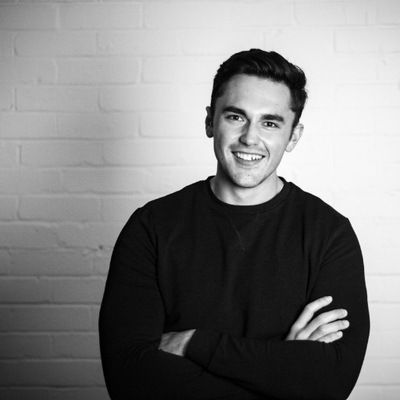 Connor Jones is the News and Analysis Editor at ITPro, CloudPro, and ChannelPro. He oversees the three publications' news strategies and reports breaking news on the topics of cyber security, software, and Big Tech firms. He has a master's degree in Magazine Journalism from the University of Sheffield, and has previously written for the likes of Red Bull Esports and UNILAD tech during his career that started in 2015.
Get the ITPro. daily newsletter
Receive our latest news, industry updates, featured resources and more. Sign up today to receive our FREE report on AI cyber crime & security - newly updated for 2023.
Thank you for signing up to ITPro.. You will receive a verification email shortly.
There was a problem. Please refresh the page and try again.