BBC laptop thefts treble in three years
Over £750,000 of equipment lost or stolen from BBC staff.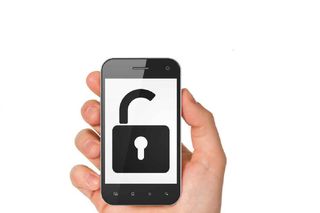 Around 399 laptops have been lost by or stolen from BBC staff since 2010 at a cost of 1,500 each, according to a Freedom of Information request to the BBC.
Another 39 tablets, also costing 1,500 under a lease agreement have gone missing, while 247 mobile phones, costing between 100 and 300 each were lost over the same period. The total cost of that lost could be up to 104,000.
The figures show that missing equipment have been steadily on the rise since 2010. In that year, only 69 laptops were reported stolen, but in 2012, that figure nearly trebled to 195.
In 2012, 22 tablets were stolen compared with six in 2010 and 2011. Since 2010, 399 laptops worth 598,500, 347 mobiles worth up to 104,100, and 39 tablets at 58,500 have gone missing, totalling over 750,000 of missing equipment.
A spokesman for the BBC said that the corporation was "very mindful" that this equipment is paid for from the licence fee. "We make every effort to keep theft and loss to a minimum," he said. "The BBC has implemented a number of measures to reduce the level of crime."
Tyler Shields, a senior researcher at online security firm Veracode, said the growing use of tablets and laptops was a boon for productivity, but warned these missing devices could very easily be used for nefarious purposes by hackers.
"Increased mobility also opens up new risks for organisations due to vulnerabilities in applications that reside on these devices," he said. "To tackle this problem, it is critical that businesses ensure that all devices are protected and secure, by identifying and fixing application vulnerabilities, to prevent malicious hackers from exploiting them."
The security vendor has release a report detailing problem of data theft on mobile devices.
A daily dose of IT news, reviews, features and insights, straight to your inbox!
Rene Millman is a freelance writer and broadcaster who covers cybersecurity, AI, IoT, and the cloud. He also works as a contributing analyst at GigaOm and has previously worked as an analyst for Gartner covering the infrastructure market. He has made numerous television appearances to give his views and expertise on technology trends and companies that affect and shape our lives. You can follow Rene Millman on Twitter.
A daily dose of IT news, reviews, features and insights, straight to your inbox!
Thank you for signing up to ITPro. You will receive a verification email shortly.
There was a problem. Please refresh the page and try again.