One fifth of DDoS attacks last over a day
Kaspersky findings also suggest most attacks cause severe delays or severe disruption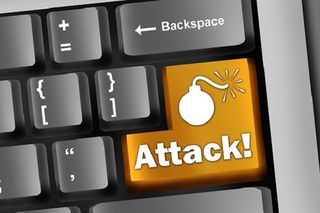 (Image credit: Shutterstock)
Some 20 per cent of DDoS attacks have lasting damage that can see them taking a site down for 24 hours or more, according to research by Kaspersky.
In fact, almost a tenth of the companies surveyed said their systems were down for several weeks or longer, while less than a third said they had disruption lasting less than an hour.
The investigation revealed that the majority of attacks (65 per cent) caused severe delays or complete disruption, while only a third caused no disruption at all.
Evgeny Vigovsky, head of Kaspersky DDoS Protection, said: "For companies, losing a service completely for a short time, or suffering constant delays in accessing it over several days, can be equally serious problems.
"Both situations can impact customer satisfaction and their willingness to use the same service in the future. Using reliable security solutions to protect against DDoS attacks enables companies to give their customers uninterrupted access to online services, regardless of whether they are facing a powerful short-term assault or a weaker but persistent long-running campaign."
The company highlighted an attack on Github at the end of March when Chinese hackers brought the site down. That attack lasted 118 hours and demonstrated that even large communities are at risk.
Last month, another study by Kaspersky revealed that only 37 per cent of companies were prepared for a DDoS attack, despite 26 per cent of them being concerned the problems caused by such attacks were long-term, meaning they could lose current or prospective clients as a result.
A daily dose of IT news, reviews, features and insights, straight to your inbox!
A daily dose of IT news, reviews, features and insights, straight to your inbox!
Thank you for signing up to ITPro. You will receive a verification email shortly.
There was a problem. Please refresh the page and try again.