Data stored on mobiles and computers worth $682
Kaspersky's research revealed the average ransomware demand is $300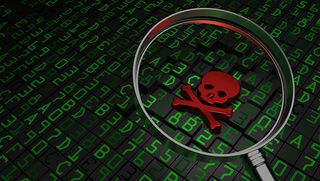 Kaspersky has revealed the cost of restoring data on a device, whether mobile, tablet or computer, following a ransomware attack is $682, despite hackers demanding an average of $300 to release the device's storage.
However, 39 per cent of the respondents Kaspersky questioned said the cost to restore data on their device has actually cost $1000 or more.
At least 40 per cent of those who fall victim to a ransomware attack pay the hackers the ransom demanded, without seeking alternative help first, the research revealed, which demonstrates why attackers are usually so successful in their methods.
Despite these revelations, smartphone and tablet users are still storing important information on their devices such as photos, video, messages, contacts that could not be easily restored if they were lost or held to ransom.
However, the element respondents would miss most if it were to disappear forever would be personal messages, whether SMS, WhatsApp or those sent on other messaging platforms. 27 per cent said they would be most upset if they lost their photos.
"It is interesting that people value their data highly and understand its irretrievability, but do so little to protect it preferring to solve problems as they arrive," Elena Kharchenko, Head of Consumer Product Management, Kaspersky Lab said.
"However, in cases of malicious encryption, even paying a ransom does not guarantee that the data will be returned to the owner. Unfortunately, ransomware is not the only threat jeopardising personal data. For example, data may be lost or stolen together with a device. This all means that careless user behaviour may result in an emotionally upsetting experience as well as considerable financial loss."
Kaspersky added that bearing in mind how protective people are of their data, it's surprising more don't adequately secure their devices. Only nine out of ten respondents have installed ransomware protection on Windows machines, while six out of ten have not put measures in place to protect their Macs.
A daily dose of IT news, reviews, features and insights, straight to your inbox!
A daily dose of IT news, reviews, features and insights, straight to your inbox!
Thank you for signing up to ITPro. You will receive a verification email shortly.
There was a problem. Please refresh the page and try again.