Kaspersky's head of investigations arrested on suspicion of treason in Russia
Details of Ruslan Stoyanov's alleged offence haven't been revealed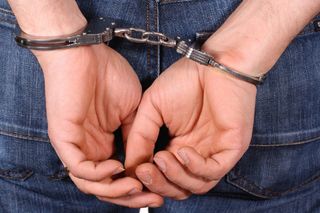 Kaspersky's head of computer incidents investigation has been arrested on suspicion of treason in Russia, although it's not clear what he's done or whether he's likely to be sentenced.
Ruslan Stoyanov was arrested in December, alongside Sergei Mikhailov, the deputy head of the information security department of the FSB, Russia's security agency.
"This case is not related to Kaspersky Lab," spokeswoman Maria Shirokova told CNBC. "Ruslan Stoyanov is under investigation for a period predating his employment at Kaspersky Lab. We do not possess details of the investigation. The work of Kaspersky Lab's Computer Incidents Investigation Team is unaffected by these developments."
Before joining Kaspersky Lab, it seems Stoyanov worked at the Russian Interior Cyber Crime Unit, but there's limited information about what he did at the organisation.
The arrest is causing a stir in Russia, thanks to the lack of information from the Russian government, with some saying it's unlikely details of his supposed crime will ever be released.
"It destroys a system that has been 20 years in the making, the system of relations between intelligence agencies and companies like Kaspersky," Russian investigative journalist Andrei Soldatov told the Associated Press in a news story published by the Daily Mail. "Intelligence agencies used to ask for Kaspersky's advice, and this is how informal ties were built. This romance is clearly over."
Other commentators have suggested the arrests were linked to hacking of the US presidential campaign, although as Russia has reportedly provided a lot of support for now President Trump's campaign, it's thought unlikely this would have been reason for the government to arrest Stoyanov unless he was somehow trying to foil attempts.
A daily dose of IT news, reviews, features and insights, straight to your inbox!
A daily dose of IT news, reviews, features and insights, straight to your inbox!
Thank you for signing up to ITPro. You will receive a verification email shortly.
There was a problem. Please refresh the page and try again.