JD Sports details cyber security revamp following January attack
It hopes a multi-vendor approach will substantially improve its cyber resilience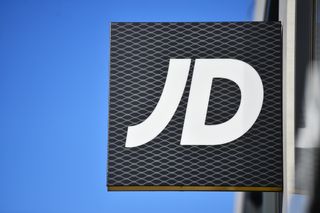 (Image credit: Getty Images)
JD Sports has confirmed it will be refreshing its cyber security stack following the serious cyber attack it sustained at the start of the year.
In a regulatory filing published on Wednesday, the retail group said it has appointed a third-party consultancy that will work to create a "better-integrated cyber vendor ecosystem" for the company.
"The Group has appointed Boston Consulting Group who will work with best-in-class suppliers to design key tactical and strategic solutions for an efficient and better-integrated cyber vendor ecosystem," read the company's financial year-end statement.
"We are confident that this multi-vendor approach is the best solution to deliver outcomes at pace whilst ensuring value for money."
Additionally, JD Sports has appointed an interim chief information security officer (CISO) to oversee the strengthening of its cyber security posture while the company continues its search for someone to fill the role permanently.
It said the company is also recruiting for a chief information technology officer (CITO) too.
The CISO role will most likely handle the company's wider cyber security strategy, while the person hired for the CITO role will focus their time on ensuring the company's technology - hardware and software - meet the cyber security ambitions set by the CISO.
JD Sports owns a number of high street retail brands, including JD, Go Outdoors, Size?, Blacks, Scotts, and Millets.
RELATED RESOURCE
Creating a proactive, risk-aware defence in today's dynamic risk environment
Agile risk management starts with a common language
Many of these companies were thought to have been affected by the January cyber attack, which at the time JD Sports said potentially affected 10 million customers.
In a statement, the business said that "affected data is limited" - referring to the nature of the data that was exposed to attackers - and the messaging remains the same in today's regulatory filing.
"On 30 January 2023, the Group announced that it had been the target of a cyber incident which resulted in the unauthorized access to a system that contained customer data relating to some online orders placed between November 2018 and October 2020," it said.
"Whilst the affected data was limited, the Group took the necessary immediate steps to investigate and respond to the incident, including working with leading cyber security experts. The Group also engaged with the relevant authorities, including the UK's Information Commissioner's Office (ICO), as appropriate."
The ICO has told JD Sports that it won't face any enforcement action as a result of the incident but has identified areas in which the business must demonstrate improvement.
Neither JD Sports nor the ICO has revealed what these specific areas were. ITPro has approached both for additional comment.
Enforcement action can relate to a number of different types of punishment. According to the ICO, powers can include enforcing cooperation with an official audit to check compliance to service obligations, an enforcement notice that sets out required steps to maintain legal compliance, monetary fines, legal prosecution, and reporting to Parliament.
Failure to comply with an enforcement notice can lead to legal prosecution and the issuing of "more substantial fines" of up to £17.5 million or 4% of a company's annual turnover, whichever is higher.
A daily dose of IT news, reviews, features and insights, straight to your inbox!
Connor Jones is the News and Analysis Editor at ITPro, CloudPro, and ChannelPro. He oversees the three publications' news strategies and reports breaking news on the topics of cyber security, software, and Big Tech firms. He has a master's degree in Magazine Journalism from the University of Sheffield, and has previously written for the likes of Red Bull Esports and UNILAD tech during his career that started in 2015.
A daily dose of IT news, reviews, features and insights, straight to your inbox!
Thank you for signing up to ITPro. You will receive a verification email shortly.
There was a problem. Please refresh the page and try again.