ID.me and Sterling Check partner on in-person identity verification
The joint solution improves equity and access to government benefits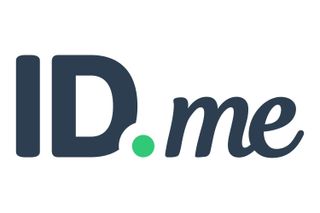 ID.me has partnered with Sterling Check to offer an in-person identity verification solution.
Per reports, the New Jersey Department of Labor and Workforce Development (NJDOL) is the first government agency to adopt the new service. Using the solution, the state will increase equity and access to unemployment benefits for residents.
RELATED RESOURCE
Multi-factor authentication deployment guide
A complete guide to selecting and deploying your MFA authentication guide
"During the pandemic, unemployment reached 14.8% - the highest rate observed since data collection started in 1948, according to the Congressional Research Service. At the same time, the Federal Trade Commission reported identity theft tied to government benefits increased by 2,920%," explained ID.me.
To meet the needs of the unemployed while keeping security high, ID.me and Sterling co-developed an in-person verification tool, expanding digital verification options.
The joint solution enables individuals, including those without mobile devices or internet access, to verify their identity at retail locations nationwide. The solution also adds to ID.me's commitment to "No Identity Left Behind," an initiative aimed at making digital identity accessible and secure for all citizens.
What's more, spanning over 650 retail facilities across the US, Sterling's Identity Network offers background and identity checks for a range of financial institutions, including some of the largest in the nation. Local communities can now access in-person identity verification offered by trained technicians. Eligibility for unemployment benefits is determined in accordance with federal law.
As an added benefit, ID.me credentials can also be used to access other government and commercial services.
"Sterling is thrilled to partner with ID.me in expanding secure identity verification and proofing and to provide availability for those without a mobile device or dedicated internet access," said Josh Peirez, Sterling CEO.
Peirez added, "Our industry knowledge, innovative technology and relationships with more than 47,000 clients, paired with ID.me's services allow us to increase access to a verified identity."
A daily dose of IT news, reviews, features and insights, straight to your inbox!
A daily dose of IT news, reviews, features and insights, straight to your inbox!
Thank you for signing up to ITPro. You will receive a verification email shortly.
There was a problem. Please refresh the page and try again.