Microsoft joins list of companies banning facial recognition sales to US police
Tech giant claims that it did not sell the tech to police departments even prior to their latest announcement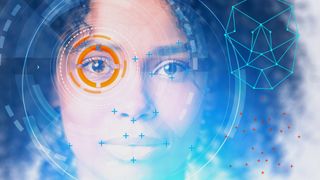 Microsoft is the latest tech giant to suspend sales of its facial recognition software to US police departments, following in the footsteps of IBM and Amazon.
In contrast to Amazon, whose Rekognition software was known to be used by the police, Microsoft claimed that it did not sell its facial recognition tech to police departments even prior to their latest announcement.
Speaking at a Washington Post Live event on Thursday, Microsoft president Brad Smith said that the tech giant had already been taking a "principled stand" on the unethical use of the technology.
"As a result of the principles that we've put in place, we do not sell facial recognition technology to police departments in the United States today," he said. "But I do think this is a moment in time that really calls on us to listen more, to learn more and most importantly to do more. Given that, we've decided that we will not sell facial recognition technology to police departments in the United States until we have a national law in place, grounded in human rights, that will govern this technology."
Smith added that Microsoft will consider using facial recognition in "other scenarios".
In March, John Frank, Microsoft's vice president of EU Government Affairs, revealed to IT Pro that the company had previously rejected an application from an unnamed US police that sought to use facial recognition technology in its body-mounted cameras. In that instance, it was argued that the poor quality of police cameras, as well as the likelihood the technology would be used in low light conditions, meant that facial recognition would likely produce a high error rate.
However, Frank added at the time that the decision did not necessarily rule out future deals with police forces.
"If you've got a well-lit area with a high definition camera, where you can get good photographs, systems can be accurate," said Frank. "So I'm not saying that there are no police cases that would meet appropriate standards but, especially with the body cam, cameras [can have] relatively low resolution and variable lighting circumstances."
The decision from the three tech giants, who all decided to ban or pause the sales of facial recognition in the last few days, comes two weeks after the alleged murder of George Floyd. The incident sparked a series of protests in the US and other countries, with citizens demanding the end of police brutality and racism.
The American Civil Liberties Union, a long-time opponent of facial recognition technology, issued a statement on Twitter addressing Microsoft's decision and demanding that "Congress and legislatures nationwide (...) immediately put a pause on law enforcement use of this technology".
"When even the makers of face recognition refuse to sell this surveillance technology because it is so dangerous, lawmakers can no longer deny the threats to our rights and liberties," the statement read. "Microsoft, Amazon, and IBM have finally started to take action. But we still have a long way to go to forever end the over-policing and surveillance of Black and Brown communities."
A daily dose of IT news, reviews, features and insights, straight to your inbox!
A daily dose of IT news, reviews, features and insights, straight to your inbox!
Thank you for signing up to ITPro. You will receive a verification email shortly.
There was a problem. Please refresh the page and try again.