Innovation innovation, innovation
How can CIOs jump on the innovation bandwagon without falling off?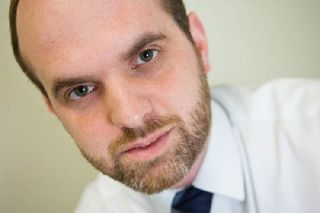 The Doctor's Surgery: Dr Mark Samuels, editor at advisory organisation CIO Connect, examines the future role of the IT leader in his monthly column.
Traditional IT strategies are now about as much use as the proverbial chocolate teapot. A new type of sugar rush has usurped the once sweet-tasting five-year plan, with individuals keen to use a combination of apps, social tools and business intelligence to satisfy fast-changing customer demands.
It is a tricky task. Virtually all sectors now witness change on a bewildering scale. Examples are bountiful. Just a couple of years ago, retail giants were rushing to open more and more hypermarkets. Now, the dominance of online shopping means plans for megastores are as threatened as the traditional high street.
The physical product, meanwhile, is fast-becoming a footnote in cultural history, as more and more individuals choose to download or, more recently, stream their content. Last year, such content might have been consumed on small phones that lived in your pocket. Now, we have phablets' that are smarter and bigger.
The result of such changes, as well as clothes designers having to increase pocket sizes, is that long-term planning with any degree of certainty is dead for a large number of businesses across a broad range of sectors. In short, today's trend is tomorrow's fad. So, what will tomorrow bring?
Constant change is afoot, certainly but the need for flexibility does not yet necessarily resonate with all technology chiefs. An IT expert was talking to me the other day about how a thorough CIO he knew spent two to three years scoping every technology spending decision on behalf of the business.
The expert was full of praise for the individual in question. I was a bit more reticent. How can anyone spend two to three years evaluating IT spending decisions in an era when business requirements change on a daily, never mind annual, basis?
The simple answer is they can't. Modern executives at all levels of the organisation cannot afford to sit back and wait. Business leaders must draw on an ecosystem of expertise to generate novel ideas. From internal innovators to external experts, executives must create a ready source of inspirational ideas.
Modern executives must also learn how to support their creative internal and external partners as they throw an awful lot of mud. CIOs, just like the rest of the c-suite, must find a means to fail fast at a cost that does not negatively affect the bottom line. Failure to hit the target will be common, but some missiles will stick.
The chocolate teapot might be a synonym for bad innovation but the fast pace of change means executives must embrace risky innovation to try and second-guess future demands.
A daily dose of IT news, reviews, features and insights, straight to your inbox!
A daily dose of IT news, reviews, features and insights, straight to your inbox!
Thank you for signing up to ITPro. You will receive a verification email shortly.
There was a problem. Please refresh the page and try again.