Multi-channel retail: the technology that could save the high street
Town centres have been losing out to retail parks for years. But a move towards smart IT could revive city centre retailing.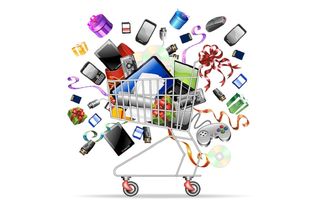 Inside the Enterprise: The decline of the high street is not a new phenomenon. The growth of out of town retailing - a process that's been ongoing since the 1980s - combined with the recent economic downturn has left some high streets in a desperate state.
Even where town centres are doing better, experts talk of a "hollowing out", with the centre of towns dominated by nail bars, coffee shops and charity stores on short-term leases, while the brand-name retailers focus on larger, more profitable sites on the edge of town.
Some retailers, and some town councillors, have been quick to blame the internet for contributing to their woes. Online retailers, especially Amazon, have edged out shops in some markets, especially books and music. In high-cost retail environments, where margins can be slender, online only operations can offer discounts and convenience in one package.
But technology, for once, is not the villain of the piece; it could even be part of the high street's rescue plan.
According to a recent report by management consultants at Deloitte, combining technology with physical retailing the so-called "omnichannel" strategy could yet revive high street locations.
The idea behind omnichannel retailing is simple enough, even if it is not simple to carry out. By combining websites and increasingly, apps with physical stores and smart supply chains and logistics, customers can visit a store to order goods for home delivery or order online to pick up later from a shop: "click and collect" services.
A daily dose of IT news, reviews, features and insights, straight to your inbox!
A daily dose of IT news, reviews, features and insights, straight to your inbox!
Thank you for signing up to ITPro. You will receive a verification email shortly.
There was a problem. Please refresh the page and try again.