Retailers start Black Friday early to avoid system outages
Many online retailers have learnt from the mistakes of last year by launching sales weeks or even months early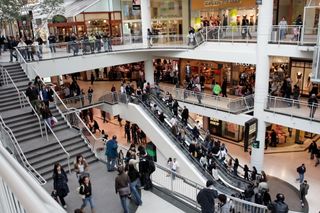 Some of the internet's biggest retailers have started their Black Friday and Cyber Monday sales early to avoid the outages experienced last year.
The American tradition of reducing items before Christmas wasn't as popular in the UK until a few years ago (despite the first official Black Friday event happening in 2003) but last year, the sheer volume of sales resulted in some of the world's biggest retailers experiencing technical issues on the Friday after Thanksgiving - around the 27th of November.
Customers were forced to queue virtually at some retailers, such as Currys when services were unable to take the load of customers flocking to buy cut-price items a month ahead of Christmas. Argos and Game also had problems serving online customers.
The real scuffles happened in brick and mortar stores, where customers were trampled and abused as they tried to get super savings on large-value goods.
This year, many companies including Amazon, Argos, Currys, Boots, Debenhams, House of Fraser, River Island, Asos, Very.co.uk, Maplin and Game have learnt from the mistakes of 2014 and started posting deals days - if not weeks in advance to capture the bargain-seekers.
Supermarkets including Tesco and Sainsbury's have also got in on the game and will be offering electricals including TVs and laptops at rock-bottom prices, showing it's not only online retailers celebrating the start of the festive season with bargain goods.
"The terms Black Friday and Cyber Monday suggest that there is a neat divide between physical and online sales, but this is nonsense. Although relatively new, these terms are already retail relics, just like Woolworths or paying by cheque," said George Skaff, CMO of TouchCommerce.
"For a lot of customers, Cyber Monday plans started many months ago. Having already saved their cash, identified their chosen product and potential retailers, many are just lying in wait for the sales now. The same is true for Black [Monday], you can't just open your store and hope people come flooding through. Only with online and social media contact will shoppers know what you have to offer and come to you over a more vocal competitor."
A daily dose of IT news, reviews, features and insights, straight to your inbox!
A daily dose of IT news, reviews, features and insights, straight to your inbox!
Thank you for signing up to ITPro. You will receive a verification email shortly.
There was a problem. Please refresh the page and try again.