Leanpath's new tools help reduce food waste and costs
Impact Suite uses automated action plans to help kitchens address food waste issues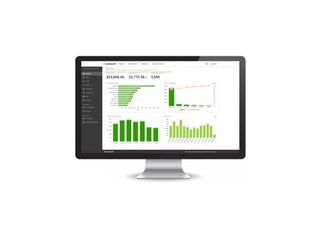 Leanpath, a tech company focused on reducing food waste, has launched Impact Suite, a set of tools that gives food service kitchens actionable suggestions to help track and reduce food waste.
Impact Suite's Goals feature scans food waste data to determine where a kitchen can reduce its food waste based on cost, frequency and other factors. It then creates action plans to help the kitchen deal with the waste and provides chefs with daily and weekly reports on progress. Beta testing data indicates these reports helped to increase savings by 3% of cost of goods sold as a percent of revenue.
The Shared Goals feature is similar to Goals, but is designed for multi-site managers. It enables them to assign action plans to groups of kitchens and provide common objectives for large teams. For example, if the cost of chicken will increase, the corporate food buyer can create a shared goal of reducing chicken waste for all the kitchens.
The Alerts feature provides chefs and managers real-time notifications when Goal items are wasted or other key waste items are recorded with Leanpath Trackers. This feature can work on its own or as part of the Goals process.
"Leanpath pioneered automated food waste tracking and analytics, allowing kitchens to quickly 'see' what they are wasting and why," said Leanpath CEO Andrew Shakman. "Now our Impact Suite automates the next step in preventing food waste: turning that data into action."
COVID-19 has had a significant impact on the food service industry. With kitchens reopening, it's important to improve their efficiency by integrating food waste tracking and prevention. Impact Suite enables kitchens to quickly and effectively manage food waste problems. Since 2014, Leanpath has prevented more than 55 million pounds of food waste.
A daily dose of IT news, reviews, features and insights, straight to your inbox!
David Gargaro has been providing content writing and copy editing services for more than 20 years. He has worked with companies across numerous industries, including (but not limited to) advertising, publishing, marketing, real estate, finance, insurance, law, automotive, construction, human resources, restoration services, and manufacturing. He has also managed a team of freelancers as the managing editor of a small publishing company.
David has written and edited articles, blog posts, case studies, business profiles, web content and marketing materials across many different subject areas and industries. This includes writing and editing RHB Magazine, which caters to Canada's rental housing industry. In this capacity, he has written about building maintenance, energy conservation, working with service providers, cannabis legislation, health and safety procedures, and marketing.
David has a Bachelor of Arts degree in English and Actuarial Science. For more information on his experience, and to view his portfolio, visit www.davidgargaro.com.
A daily dose of IT news, reviews, features and insights, straight to your inbox!
Thank you for signing up to ITPro. You will receive a verification email shortly.
There was a problem. Please refresh the page and try again.