Google unveils $50m drive to get girls coding
Google's "Made With Code" initiative aims to interest young women in computer science to bridge the gender gap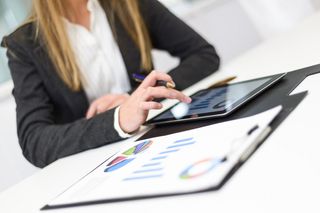 Google has launched a new campaign, named "Made With Code", to get young women interested in computer science and close the gender gap in the technology industry.
The initiative will attempt to explain coding using modern technology, such as apps and movies, as examples. Google will be investing more than $50 million (29 million) into the scheme over the next three years.
Girls in the program will be able to use resources online, while free projects will be provided for children to take their first steps.
The campaign is being sponsored by the likes of the Girl Scouts of the USA, the National Center for Women and Information Technology and MIT Media Labs.
The company could be looking to address problems on a local and national level, as Google recently revealed that only 30 per cent of its US workforce is comprised of women.
It's not just Google's problem either; website LinkedIn has also posted demographic data about its operations, revealing that women are in the minority there, too, making up 39 per cent of its US employees.
Vice president at Google X, Megan Smith, said young girls need to be encouraged to try coding even if the person pushing them has no technical knowledge. There are no heroines for girls to look up to, either, she added; women are rarely represented in films and TV as computer scientists.
"You don't have to know how to code to encourage someone else to code," she said.
In the UK the BCS has highlighted the widening gender gap in the tech industry as a major problem. Women account for just 16 per cent of the UK IT workforce and girls make up only 6.5 per cent of students taking computing A-levels.
The government has launched its own initiative, the "Your Life" campaign, in order to encourage more young women to embark on careers in engineering and technology in the UK.
A daily dose of IT news, reviews, features and insights, straight to your inbox!
A daily dose of IT news, reviews, features and insights, straight to your inbox!
Thank you for signing up to ITPro. You will receive a verification email shortly.
There was a problem. Please refresh the page and try again.