IBM denies it's planning to axe 110,000 jobs
Big Blue has spoken out in response to reports suggesting large-scale lay-offs could be imminent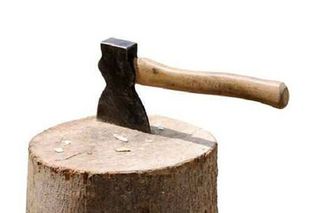 IBM has denied a report in Forbes claiming that it's gearing up for its largest ever round of job cuts, with around 110,000 of its staff set for the chop.
The lay-offs are said to be part of a company-wide reorganisation, dubbed Project Chrome, which could see around 26 per cent of the firm's 430,000 staff losing their jobs, according to the Forbes report.
It also claimed the action is being taken in response to the publication of the firm's Q4 results last week, which saw the company record a 12 per cent year-on-year drop in revenue, although the author said he's been hearing talk about Project Chrome since before Christmas.
"The USA will be hit hard, but so will many other locations," wrote Robert X. Cringely in the article.
"One in four IBMers reading this column will probably start looking for a new job next. Those employees will all be gone by the end of February."
The report suggests a number of the jobs cuts will occur in Big Blue's storage and mainframe divisions, as the company gears up to get more people using its cloud, mobile, data analytics and social technologies.
"If you're an IBM customer, you should probably start working on plans to keep your projects moving forward and your systems running," he wrote.
"If you are an investor or Wall Street analyst it's time to take a closer look at IBM's messaging. Stop believing everything you hear."
Cringely's report also seems to suggest the alleged job cuts are occurring in areas that could adversely affect IBM's cloud plans in the long-term, and its plans to move more customers over to its recently announced Z13 mainframe platform.
"Some reorganisations are well thought-out and absolutely essential but Project Chrome won't be one of those," he added.
An IBM spokesperson denied the claims in a strongly-worded statement to the IT Pro.
"IBM does not comment on rumors, even ridiculous or baseless ones... If anyone had checked information readily available from our public earnings statements, or had simply asked us, they would know that IBM has already announced the company has just taken a $600 million charge for workforce rebalancing. This equates to several thousand people, a small fraction of what's been reported," the statement read.
"Last year, IBM hired 45,000 people, and the company currently has about 15,000 job openings around the world for new skills in growth areas such as cloud, analytics, security, and social and mobile technologies. This is evidence that IBM continues to remix its skills to match where we see the best opportunities in the marketplace."
This story was originally published at 3pm on Monday 26 January, but was later updated to reflect IBM's views on the story.
A daily dose of IT news, reviews, features and insights, straight to your inbox!
Caroline Donnelly is the news and analysis editor of IT Pro and its sister site Cloud Pro, and covers general news, as well as the storage, security, public sector, cloud and Microsoft beats. Caroline has been a member of the IT Pro/Cloud Pro team since March 2012, and has previously worked as a reporter at several B2B publications, including UK channel magazine CRN, and as features writer for local weekly newspaper, The Slough and Windsor Observer. She studied Medical Biochemistry at the University of Leicester and completed a Postgraduate Diploma in Magazine Journalism at PMA Training in 2006.
A daily dose of IT news, reviews, features and insights, straight to your inbox!
Thank you for signing up to ITPro. You will receive a verification email shortly.
There was a problem. Please refresh the page and try again.