Ofcom & UK government to regulate Internet of Things
The pair are teaming up to encourage investment and innovation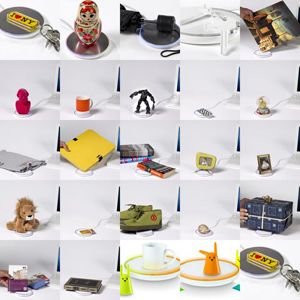 Ofcom has joined forces with the government to develop regulation for the Internet of Things (IoT) across all industry verticals in the UK.
With 40 million devices connected in the UK alone, the two have a big battle on their hands, especially as the number of connected gadgets is set to grow eight fold by 2022, carrying out more than a billion transactions every day.
Ofcom and the government have set out a four-pronged approach to create the right environment for investment and innovation going forward.
Firstly, the two organisations will ensure the spectrum is available for these connected devices to operate on, so they're not limited by capacity. Ofcom has already released spectrum for machine-to-machine uses and the UK is one of the first European countries to have such infrastructure already in place.
Ensuring these networks are secure and reliable is another important consideration. With data from these devices no doubt being stored on the cloud, how can the government and Ofcom collaborate to ensure networks are robust enough for the 50 billion smart' devices set to be in operation over the next eight years?
Data privacy is another part of the government and Ofcom's plans, although the IoT is covered by the broad Data Protection Act 1998, other options to keep it relevant with new technologies will have to be explored.
Ofcom believes IPv6 connectivity will play an important part in standardising the industry. By working with internet service providers, the regulator will ensure the connections are available for everyone wishing to develop or use devices to use within an IoT ecosystem.
Steve Unger, acting Ofcom chief executive, said: "The Internet of Things will bring benefits to a range of sectors and could change the way we live our lives.
"As a result of this growth, we have listened closely to industry and want to develop a framework for this technology to evolve in a way which will ultimately benefit citizens and consumers."
A daily dose of IT news, reviews, features and insights, straight to your inbox!
A daily dose of IT news, reviews, features and insights, straight to your inbox!
Thank you for signing up to ITPro. You will receive a verification email shortly.
There was a problem. Please refresh the page and try again.