New BBC CTO eyes £90m savings with flexible IT approach
Broadcaster will focus on user experience and design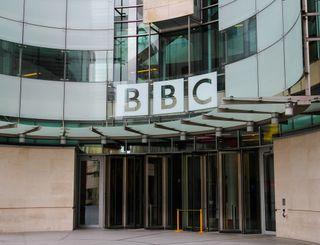 The BBC can save 90 million over the next two years by adopting a more flexible attitude to IT, according to its new CTO.
Matthew Postgate, who took up the role in July last year, outlined a restructure of the BBC's IT emphasising user experience and design.
In a blog post, he said: "We are moving away from one monolithic, long term contract with a single supplier, to multiple shorter-term contracts with a number of specialist companies."
That single supplier, Atos, sucked up 2 billion of the broadcaster's money over a 10-year deal (originally signed with Siemens) that expired in March 2015.
The BBC's new approach mirrors that of the Cabinet Office, which wants to replace large outsourcing contracts with smaller deals negotiated through avenues like G-Cloud, Whitehall's cloud procurement framework.
New contracts replacing the Atos deal should be in place come March 2017, and which Postgate expects will lead the BBC to save another 90 million.
He said: "Large and long-term technology contracts were common place and had their benefits when we signed ours 10 years ago.
"But, again, the pace of change means this is isn't an appropriate model for the BBC today."
He wants the broadcaster to get quicker access to new technologies as they emerge, and spoke about transforming the way content is delivered, citing UltraHD and even virtual reality as future possibilities.
"The Olympics has always been an event the BBC has innovated around what kinds of experiences could we provide in 2020 or 2024 if the nation had universal high speed broadband and a broadcast infrastructure designed to take advantage of it?" he added.
Postgate replaced interim CTO John Coles in July 2014, who took up the position temporarily after John Linwood was sacked after the BBC blamed him for a 100 million failed scheme.
Linwood later won an unfair dismissal claim following a tribunal.
A daily dose of IT news, reviews, features and insights, straight to your inbox!
A daily dose of IT news, reviews, features and insights, straight to your inbox!
Thank you for signing up to ITPro. You will receive a verification email shortly.
There was a problem. Please refresh the page and try again.