Facebook hits 1 billion users in a single day
On Monday, 1 in 7 people on Earth used Facebook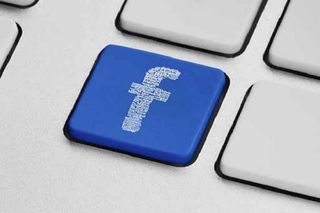 UPDATE: Facebook has this week broken the barrier of 1 billion users in a single day.
On Monday, founder Mark Zuckerberg said, Facebook had been used by "1 in 7 people on Earth", marking the latest landmark in the site's meteoric growth.
The company already broke a million monthly users in 2012, but this week marks the first time that Facebook has had that amount of logins in one day.
Earlier this year, Zuckerberg claimed that over half of the globe's population used Facebook at least once a month.
"When we talk about our financials, we use average numbers, but this is different", he said. "This was the first time we reached this milestone, and it's just the beginning of connecting the whole world."
Zuckerberg has put his money where his mouth is in that respect; he has thrown Facebook's substantial weight behind the Internet.org project, which aims to bring internet connectivity to the world's developing nations.
Facebook has also made in-roads into the emerging virtual reality market, purchasing VR headset manufacturer Oculus in 2014.
The social media titan published its second-quarter earnings results in July, which showed that its monthly users grew 13 per cent to just under 1.5 billion.
This figure is comprised of everyone who uses Facebook at least once a month, but many access it much more frequently, with 65 per cent using the service on a daily basis.
It is estimated that around three billion people worldwide have internet access, bringing Facebook's total share of those users to roughly 50 per cent.
Mobile internet is clearly a key driver of this growth. Indeed, in the US, the company claims that for every five minutes of smartphone use, one is spent on Facebook.
Facebook profits drop by almost 10 per cent
Development costs on projects like the forthcoming Oculus Rift and Zuckerberg's Internet.org initiative pushed expenditures up to $2.8 billion for the second quarter, a rise of more than 80 per cent.
This means that despite a 39 per cent year-on-year revenue increase for a total of over $4 billion Facebook's overall profits suffered a 9.1 per cent loss, coming out at $719 million.
The recent spate of financial results have been a mixed bag for many companies. Following their recent Windows Phone mis-steps, Microsoft announced a loss to the tune of $3.2 million.
Apple, on the other hand, has had a relatively good quarter, with profits topping out at more than $10.7 billion. Huawei also had a fantastic year, with a year-on-year growth of 124 per cent.
According to reports, this growth has pushed them to the top spot in their native territory, as they nab the largest market share in Chinese smartphones.
A daily dose of IT news, reviews, features and insights, straight to your inbox!
Adam Shepherd has been a technology journalist since 2015, covering everything from cloud storage and security, to smartphones and servers. Over the course of his career, he's seen the spread of 5G, the growing ubiquity of wireless devices, and the start of the connected revolution. He's also been to more trade shows and technology conferences than he cares to count.
As reviews and community editor, he's responsible for leading IT Pro's wide-ranging product coverage, and is an avid follower of the latest hardware innovations. He's never happier than when tinkering with complex network configurations, or exploring a new Linux distro.
In addition to managing the IT Pro Panel and working with the community of IT leaders that make it up, he co-hosts the IT Pro Podcast, where you can hear him ranting about his love of strange gadgets, his disdain for Windows Mobile, and everything in between.
You can find Adam tweeting about enterprise technology (or more often bad jokes) @AdamShepherUK, or you can email him at adam.shepherd@futurenet.com.
A daily dose of IT news, reviews, features and insights, straight to your inbox!
Thank you for signing up to ITPro. You will receive a verification email shortly.
There was a problem. Please refresh the page and try again.