Twitter addresses diversity problem amidst criticism from former employee
The company intends to work on 'blind spots' that block underrepresented minorities from advancement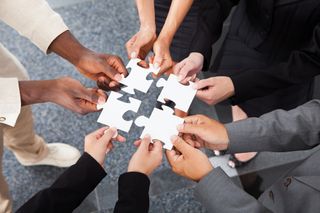 Twitter has re-stated its commitment to promoting diversity, this time in a blog post by Senior Vice President of Engineering, Alex Roetter, promising action is being taken to promote positive change.
Responding to a blog post published earlier this week by former Engineering Manager Leslie Miley, Roetter acknowledged his own role in obstructing positive change, noting that improving diversity will require thoughtful and deliberate action at every level.
"I realize that we have blind spots, myself included," wrote Roetter in the post. "One of mine is that I have a tendency to default to engineering-driven, quantitative solutions. The issues Leslie raises require so much more than that. I've learned a lot this week."
He went on to outline some of the steps that are being taken to promote greater diversity at Twitter and mentioned coordination with employee resource groups, the Diversity & Inclusion team, and the recruiting team.
Inclusion training, although previously offered, will be required of all employees for the duration of their time with the company beginning in January. Employment practices will also continue to be reviewed in order to track the progress of underrepresented minorities in the hiring process.
Retention rates will be of greater interest moving forward, broadening the focus on diversity beyond the pipeline. This more holistic approach aims to keep the diverse talent already present in the company in addition to increasing it through recruitment.
Roetter went on to say, "We as a company are working to address our blind spots swiftly to build a Twitter that will make our employees and people who use our services proud."
This isn't the first time the company has come under fire for its lack of diversity. Repeated criticism has drawn attention and prompted a number of initiatives from the platform, which has and continues to insist on its commitment to change.
Last year, 27 per cent of African Americans, 25 per cent of Hispanic Americans, and 21 per cent of women used Twitter according to Pew. According to the company's ethnic and gender diversity data, these numbers aren't close to being reflected internally. Only 3 per cent of Twitter's engineering and product department is African American and Hispanic American, and less the 15 per cent is women.
The company has publicly set diversity goals for the upcoming year to encourage measureable accountability and transparency. The company has pledged an increase in underrepresented minorities to elevent per cent overall, in tech roles to 9 per cent, and in leadership roles to 6 per cent.
Seeing as the company no longer has any underrepresented minorities in leadership roles following Miley's departure, these goals may prove difficult to achieve.
In his post, Miley criticized company executives for failing to create a diverse workplace and shared his conflicted departure from the company. Although proud of the platform that had provided underrepresented people a space for movements like #BlackLivesMatter, #Ferguson, and #BlackTwitter, he began to question the company's inability to diversify its workforce.
"There were moments that caused me to question how and why a company whose product has been used as an agent of revolutionary social change did not reflect the diversity of thought, conversation, and people in its ranks," Miley wrote.
He went on to name a number of interactions that further illuminated the obstructions before underrepresented minorities at the company.
Although Roetter was not named outright, Miley wrote that a "particularly low moment" came when the Senior Vice President of Engineering told him that "diversity is important, but we can't lower the bar." Being the only African American engineering manager, the comment left Miley wondering how he could continue on at a company so unaware of its own misunderstanding of diversity.
Regarding his comments, Roetter stated, "They conveyed a meaning that was very far from what I intended, which means I did a poor job communicating. That resulted in unnecessary pain and confusion, for which I am truly sorry."
Miley, who suggested that Twitter's issues with growth and engagement are related to its issues with internal diversity, added, "There was very little diversity in thought and almost no diversity in action."
Amongst Roetter's collection of admissions and promises, he sought out common ground, saying, "We all want the same resultsstronger representation of underrepresented minorities at all levels within Twitter."
A daily dose of IT news, reviews, features and insights, straight to your inbox!
A daily dose of IT news, reviews, features and insights, straight to your inbox!
Thank you for signing up to ITPro. You will receive a verification email shortly.
There was a problem. Please refresh the page and try again.