VC investment in UK hits record £2.5bn
Start-ups and tech sector rake in record funds as London hits £1.56bn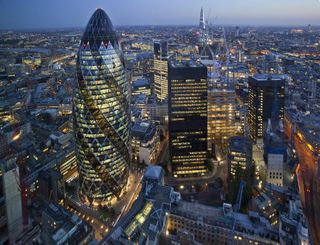 The UK's tech industry attracted record-levels of investment from venture capitalists (VCs) in 2015, raising 70 per cent more cash than in the previous year.
VCs invested more than 2.5 billion in tech companies in the UK during 2015, according to figures released this week by the Mayor of London-funded London & Partners, a PR firm for the capital, far outstripping the 1.44 billion raised in 2014.
Businesses based in London raised 1.56 billion, up from 89 million in 2014.
Mayor of London Boris Johnson said: "With a flourishing tech scene and one of the world's leading financial centres, it is no surprise to see that London's tech companies are attracting record levels of investment. Our world-class talent pool and our culture of innovation and entrepreneurial spirit are helping the sector to grow from strength to strength.
"We can expect the capital's tech sector to continue to generate jobs and growth for the city's economy for many years to come."
Collectively, UK tech companies have raised almost 7 billion (6.66 billion) since 2010, with London firms responsible for over half of that amount (3.57 billion).
These record-breaking levels of investment can be in part attributed to the FinTech sector, with companies such as TransferWise (39.8 million) and WorldRemit (68.6 million) cementing its place as one of London and the UK's top industries. In addition, FinTech company Funding Circle secured the biggest deal of 2015 with a 103 million funding round in April, led by DST Global.
"Today's record investment figures offer further proof that the UK's tech sector continues to mature," said Eileen Burbidge, partner at Passion Capital and Mayor of London tech ambassador. "Investors are increasingly attracted by the diversity of London's tech ecosystem but also our strengths in certain sectors such as FinTech.
"With more investment coming in from overseas and greater access to London-based growth funds, there has arguably never been a greater time to start and grow a digital business in London."
Additional research from London & Partners indicates that 50 per cent of all VC deals made in 2015 came from local investors based in the UK, while 29 per cent came from US investors.
Gordon Innes, CEO of London & Partners, added: "With London businesses receiving over 60 per cent of all the funding into the UK's tech sector, it's clear that investors believe that London offers a great return on investment. As well as some of Europe's most exciting start-ups, the capital now houses businesses of genuine scale.
"These companies are flourishing as they are able to benefit from the city's easy access to talent and international markets. This makes London one of the world's most attractive tech hubs for entrepreneurs and investors alike."
A daily dose of IT news, reviews, features and insights, straight to your inbox!
Caroline has been writing about technology for more than a decade, switching between consumer smart home news and reviews and in-depth B2B industry coverage. In addition to her work for IT Pro and Cloud Pro, she has contributed to a number of titles including Expert Reviews, TechRadar, The Week and many more. She is currently the smart home editor across Future Publishing's homes titles.
You can get in touch with Caroline via email at caroline.preece@futurenet.com.
A daily dose of IT news, reviews, features and insights, straight to your inbox!
Thank you for signing up to ITPro. You will receive a verification email shortly.
There was a problem. Please refresh the page and try again.