Don't count Barclays Eagle Labs out just yet – it can deliver in ways Tech Nation never has
Tech Nation has a great track record, but Eagle Labs has the experience, the financial clout, and a clear-cut vision that will deliver positive results for UK tech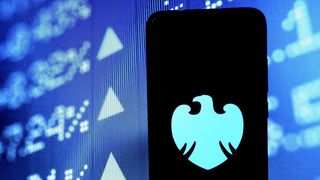 When DCMS announced it planned to fund Barclays Eagle Labs with a £12 million Digital Growth Grant, the UK tech sector, perhaps somewhat justifiably, raised serious concerns. After all, the decision to overlook a well-established industry champion in Tech Nation, and choose an organisation with links to a corporate giant, does appear confusing, at first glance.
Tech Nation's positive influence and impact on the growth of the UK tech sector throughout its decade-long existence cannot be denied. Its range of growth programmes provided valuable support to entrepreneurs, founders, and startups the length and breadth of the country.
From aspiring artificial intelligence (AI) startups to FinTech firms, CleanTech organisations and cyber security companies, Tech Nation's reach and diversity of focus has been impressive, to say the least. The cold hard statistics also back up the argument it's had an overwhelmingly positive impact on the industry.
Around 80% of startups fail within their first two to five years. Yet, when looking at companies involved in Tech Nation's accelerator programmes, more than 95% have gone on to scale – a fact that underlines the quality of mentorship and support that the organisation provided over the years.
Similarly, more than one-third of all tech unicorns and 'decacorns' created in the UK have graduated from a Tech Nation programme. Collectively, these have raised over £28 billion in venture capital. Serious numbers.
In its closure announcement in January, Tech Nation noted that it has delivered "one of the best ROIs for the taxpayer, delivering £15 return on every £1 funded by the UK government". So why did the UK government choose Eagle Labs over Tech Nation?
Eagle Labs offers better value and broader reach
This decision appears to have boiled down to two key issues – contesting beliefs over this supposed return on investment, and the fact that Eagle Labs, to put it simply, has a far more robust infrastructure to engage with startups in traditionally underserved parts of the country.
DCMS said plainly that Eagle Labs offered "better value for taxpayer" money and that this played a key factor in its decision. Similarly, the government believes, under the stewardship of Eagle Labs, startup support in the UK will be more democratised and greatly benefit regional ecosystems.
And it's not wrong. While the UK tech sector has come on leaps and bounds over the last decade, there's been a glaring disparity in support and access to cash for founders outside London and the South East. It's an issue that Tech Nation itself repeatedly flagged, yet one that has only seen marginal improvements.
Under the new regime, Eagle Labs says 80% of the startups it supports will be from outside London. By contrast, only 58% of firms involved in programmes run by Tech Nation in 2021 were located outside the capital city.
That's not to say that Tech Nation was too 'London-centric' in its approach, but there was evidently room for improvement.
Meanwhile, Eagle Labs boasts a firm physical footing within the UK tech ecosystem. It's not exactly the new kid on the block – having been founded in 2015 – but it's supported thousands of businesses and now hosts 39 regional hubs dotted throughout the UK. From Aberdeen to Southampton, the incubator has the physical presence required to reach a broader variety of firms and ramp up support in traditionally neglected regions.
Strong statements of intent
Eagle Labs has been highly vocal about its plans for the future of startup support in the UK amidst the furore caused by the DCMS funding announcement. The incubator has been keen to emphasise it's "not the boogeyman" it was initially made out to be, if an interview with UKTN last month is anything to go by.
While startup founders and talking heads across the industry have been lamenting the loss of Tech Nation, Eagle Labs has made some impressive statements of intent. In an interview with Sifted last month, David Hamilton, head of implementation at Eagle Labs said the organisation planned to match the £12 million Digital Growth grant with around £24 million of its own cash.
RELATED RESOURCE
Accelerating your IT transformation
How Cloudflare is innovating for CIOs to start 2023
It highlights the fact Eagle Labs has the financial muscle to build upon the work that Tech Nation has done over the last decade. This alone should serve as a sign to UK startup founders that the organisation is fully committed and will likely deliver positive results for the industry. But that's not all. Hamilton told Sifted it intends to launch two new 'product builder programmes' each year aimed at supporting startups to create minimum viable products (MVPs) and fine-tune their product offering.
Two new scale-up programmes will also be launched while an accelerator programme aimed at black-founded scale-ups will complement its existing Black Founder Accelerator programme.
There appears to be a mood of optimism over the prospect of what Eagle Labs can bring to the table moving forward. OpenUK CEO Amanda Brock told IT Pro Eagle Labs has the potential to "build on the services" provided by Tech Nation over the last decade.
Reactionary concerns and critiques are expected given the circumstances of Tech Nation's demise, but it would be unwise to count Eagle Labs out before this journey has even begun. We should judge the incubator based on its results, not by the manner in which it arrived in this position or by its relationship to a large corporate.
Get the ITPro. daily newsletter
Receive our latest news, industry updates, featured resources and more. Sign up today to receive our FREE report on AI cyber crime & security - newly updated for 2023.
Ross Kelly is a staff writer at ITPro, ChannelPro, and CloudPro, with a keen interest in cyber security, business leadership and emerging technologies.
He graduated from Edinburgh Napier University in 2016 with a BA (Hons) in Journalism, and joined ITPro in 2022 after four years working in technology conference research.
In his spare time, Ross enjoys cycling, walking and is an avid reader of history and non-fiction.
You can contact Ross at ross.kelly@futurenet.com or on Twitter and LinkedIn.
Get the ITPro. daily newsletter
Receive our latest news, industry updates, featured resources and more. Sign up today to receive our FREE report on AI cyber crime & security - newly updated for 2023.
Thank you for signing up to ITPro.. You will receive a verification email shortly.
There was a problem. Please refresh the page and try again.