UK tech sector could face a 'unicorn winter' amid spiralling economic conditions
Tech Nation's final piece of industry research calls for action to support continued ecosystem growth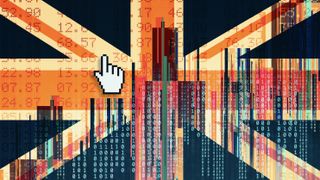 (Image credit: Getty Images)
The UK could be facing a 'unicorn winter' unless the government outlines greater support for startups, research from Tech Nation has warned.
The industry champion's final study before its closure on 31 March highlighted the future potential of the UK tech industry, which it believes could reach a staggering $4 trillion (£3.245 trillion) valuation by 2032 providing the 'right conditions' are created for companies to thrive.
This includes greater support for founders pursuing late-stage exits, efforts to better attract and retain industry talent, and addressing current gaps in access to finance for UK startups and scale-ups.
However, the organisation warned that there are emerging warning signs that the industry could be facing significant challenges due to deteriorating economic conditions.
Pointing towards a "unicorn winter", Tech Nation noted that 2022 saw a decline in the rate of unicorns created, a growth of just 4%. This marks a ten-fold decrease in the number of unicorns created between 2020 and 2021, the industry champion warned.
A key factor in this slowing growth appears to be lingering venture capital hesitancy amid spiralling economic conditions over the last 12 months. Venture capital funding across 2022 receded by 32% globally and in the UK, this dipped by 28%.
Across the year, UK startups raised $30 billion (£24.3 billion) in capital. But while this is 72% higher than the 2020 total, Tech Nation warned that this is down significantly from the investment peak in 2021.
In 2022, the UK tech ecosystem also saw the lowest number of funding rounds in the past five years, over 1,200 fewer than 2021 levels.
High-value rounds equalling $250 million (£202 million) and more saw the largest percentage decrease alongside pre-seed rounds, research showed.
Prioritising 'value realisation'
A key recommendation of Tech Nation's report focused on "prioritising value realisation".
The industry champion said that UK tech leaders "must develop a Silicon Valley-like sense of exit intentionality" and said that capital and tech talent must "continue to be efficiently recycled through the ecosystem".
Knowledge sharing around late-stage growth at tech companies must also be a key priority for the sector as founders traverse increasingly challenging conditions in which to raise capital and successfully exit.
"Enabling high-value exits and providing augmented support to founders to realise value created by their companies could contribute up to $550 billion (£446.2 billion) in value to the UK tech ecosystem over the next decade," Tech Nation said.
'Futurecorns' still rising
There are notable positive signs for unicorn creation across the industry, Tech Nation suggested.
The number of future unicorns – companies ranging between $250 million (£202 million) and $800 million (£649 million) in value – increased by 45% between 2021 and 2022.
Tech Nation said this points to a trend whereby the UK is effective at supporting companies to scale, but fails to provide adequate support once companies reach the higher end of the value spectrum.
RELATED RESOURCE
Medium businesses: Fuelling the UK's economic engine
A Connected Thinking report
The study also suggested that the UK tech ecosystem could experience a "glut" of unicorns to come in the near future because many of these futurecorns are currently "well poised to gain value and breach the billion-dollar mark".
"The last decade of UK tech has been an incredible success story. One in which the UK is now third in the world for tech investment, after the US and China," said Gerard Grech, chief executive at Tech Nation. "But there is much more we can do and value to be unlocked if we create the right conditions for future growth over the coming years."
"We urge ecosystem stakeholders, investors and government to continue optimising the business environment for tech businesses, from opening up new pathways for talent to increasing sources of funding. Despite the challenging headwinds at present, I'm optimistic about the next decade and the UK's ambition to become a science and technology powerhouse."
A daily dose of IT news, reviews, features and insights, straight to your inbox!
Ross Kelly is a staff writer at ITPro, ChannelPro, and CloudPro, with a keen interest in cyber security, business leadership and emerging technologies.
He graduated from Edinburgh Napier University in 2016 with a BA (Hons) in Journalism, and joined ITPro in 2022 after four years working in technology conference research.
In his spare time, Ross enjoys cycling, walking and is an avid reader of history and non-fiction.
You can contact Ross at ross.kelly@futurenet.com or on Twitter and LinkedIn.
A daily dose of IT news, reviews, features and insights, straight to your inbox!
Thank you for signing up to ITPro. You will receive a verification email shortly.
There was a problem. Please refresh the page and try again.