Craig Wright fails to prove he's Bitcoin creator
The Australian entrepreneur backed out of a promise to transfer currency using a key only accessible by the founder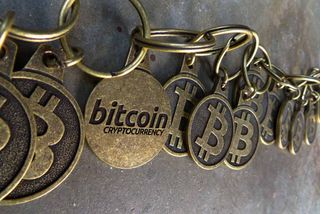 Craig Wright has failed to present the evidence he promised would proove he is the creator of digital currency Bitcoin.
The entrepreneur originally said he would transfer bitcoins from "block 9" - one of the earliest blocks of bitcoins - using a security key known only to Satoshi Nakamoto, the pseudonym used by the true creator of Bitcoin, in order to quash claims by some security experts that he is a fraud.
However, he is now saying he is not strong enough to carry out the task, despite showing proof to his biggest supporters and senior members of the Bitcoin Foundation, Jon Matonis and Gavin Andresen.
"I believed that I could put years of anonymity and hiding behind me," Wright said in a blog.
"But, as the events of this week unfolded and I prepared to publish the proof of access to the earliest keys, I broke. I do not have the courage. I cannot.
"When the rumours began, my qualifications and character were attacked. When those allegations were proven false, new allegations have already begun. I know now that I am not strong enough for this."
He went on to apologise to his supporters in his closing blog, saying he is willing to accept the world may not believe him, but he is willing to take that risk.
"I know that this weakness will cause great damage to those that have supported me, and particularly to Jon Matonis and Gavin Andresen," he wrote.
"I can only hope that their honour and credibility is not irreparably tainted by my actions. They were not deceived, but I know that the world will never believe that now. I can only say I'm sorry. And goodbye."
03/05/2016: Craig 'Satoshi' Wright's Bitcoin claims blasted as "scam"
Confusion surrounds Craig Wright's claim that he is Bitcoin inventor Satoshi Nakamoto, as security experts blast it as a "scam" and a "deception".
Wright published a blog post this week in which he confirmed the rumours that he was Nakamoto, a theory first put forward by Wired earlier last year.
Nakamoto is an elusive figure, shrouded in mystery and with little information known about him. As the inventor of the world's most popular cryptocurrency, whoever is behind the pseudonym would control a billion-dollar fortune.
However, security analysts have quickly emerged to announce that this is in fact not the case. Several clues, they said, reveal Wright's claims to be fraudulent.
One is that the digital signature Wright used as proof - supposedly the private key used by Satoshi in the very first Bitcoin transactions - actually originated as part of a publicly documented transaction from 2009.
This could be easily found through Google by anyone, critics said, and so does not prove him to be the founder.
On the other hand, Wright has some serious Bitcoin authorities backing his assertions. His primary advocate is the Bitcoin Foundation's chief scientist, Gavin Andresen, who flew to London for a private demonstration that apparently proved Wright's story.
Andresen remains convinced that Wright is Nakamoto, and as someone who was heavily involved with the early development of Bitcoin, he would be in a good position to know.
Wright has pledged to convince the doubters, following up his initial blog post with the announcement that he would be providing "extraordinary proof" (such as transferring bitcoins from an early block), asking "only that it be independently validated".
02/05/2016: Craig Steven Wright claims to be Bitcoin creator Satoshi Nakamoto
Australian entrepreneur Craig Steven Wright has revealed himself as the creator of Bitcoin thought previously to be Dorian Satoshi Nakamoto.
Wright revealed evidence to the BBC, the Economist and GQ that he created the digital money, following Wired and Gizmodo investigations that pointed to him as Bitcoin's creator.
"These are the blocks used to send 10 bitcoins to Hal Finney in January [2009] as the first bitcoin transaction," Wright said after presenting the evidence to the news organisations.
Craig Steven Wright (Wikipedia)
Gavin Andresen, chief scientist at the Bitcoin Foundation, backed up Wright's claims, saying he believed the Australian was the main person behind Bitcoin after spending time with him between 2010 and 2011.
"Part of that time [I spent with Wright] was spent on a careful cryptographic verification of messages signed with keys that only Satoshi should possess," he said.
"But even before I witnessed the keys signed and then verified on a clean computer that could not have been tampered with, I was reasonably certain I was sitting next to the Father of Bitcoin."
He said Wright is a "brilliant, opinionated, focused, generous and privacy-seeking" person, which perfectly matches the traits of the Bitcoin creator Nakamoto.
"It would be better if Satoshi Nakamoto was the codename for an NSA project, or an artificial intelligence sent from the future to advance our primitive money. He is not, he is an imperfect human being just like the rest of us," Andresen wrote.
Despite the admission, Wright has made it clear he doesn't want people to think any different of him.
"I have not done this because it is what I wanted. It's not because of my choice," he said, making it clear he does not want to become a martyr for his creation.
"I really do not want to be the public face of anything... I would rather not do it," he said. "I want to work, I want to keep doing what I want to do. I don't want money. I don't want fame. I don't want adoration. I just want to be left alone."
A daily dose of IT news, reviews, features and insights, straight to your inbox!
Adam Shepherd has been a technology journalist since 2015, covering everything from cloud storage and security, to smartphones and servers. Over the course of his career, he's seen the spread of 5G, the growing ubiquity of wireless devices, and the start of the connected revolution. He's also been to more trade shows and technology conferences than he cares to count.
As reviews and community editor, he's responsible for leading IT Pro's wide-ranging product coverage, and is an avid follower of the latest hardware innovations. He's never happier than when tinkering with complex network configurations, or exploring a new Linux distro.
In addition to managing the IT Pro Panel and working with the community of IT leaders that make it up, he co-hosts the IT Pro Podcast, where you can hear him ranting about his love of strange gadgets, his disdain for Windows Mobile, and everything in between.
You can find Adam tweeting about enterprise technology (or more often bad jokes) @AdamShepherUK, or you can email him at adam.shepherd@futurenet.com.
A daily dose of IT news, reviews, features and insights, straight to your inbox!
Thank you for signing up to ITPro. You will receive a verification email shortly.
There was a problem. Please refresh the page and try again.