Study shows snapshot of misogynistic abuse on Twitter
Use of misogynistic language was tracked to reveal the extent of abuse on social media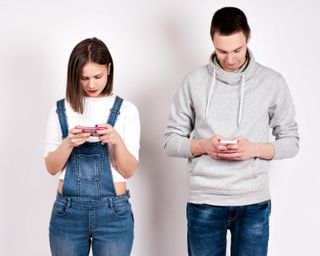 More than 6,000 of Twitter users in the UK alone were targeted by abusive and misogynistic tweets over just three weeks, a study from independent think tank Demos has revealed.
Demos tracked the use of two words indicative of misogyny over a three week period, finding that 6,500 unique users were targeted by 10,000 abusive tweets during this time. To do this, Demos used specific algorithms to separate aggressive tweets from conversational, self-identification or commentary.
The study has been released alongside the Parliamentary launch of the cross-party Reclaim the Internet movement, which aims to support female participation on social media.
Alex Krasodomski-Jones, a researcher at the Centre for the Analysis of Social Media at Demos, said: "It is clear that just as the digital world has created new opportunities for public debate and social interaction, it has also built new battlegrounds for the worst aspects of human behaviour. This study is a bird's-eye snapshot of what is ultimately a very personal and often traumatic experience.
"While we have focused on Twitter, who are considerably more generous in sharing their data with us, it's important to note misogyny is prevalent across social media. This is a stark reminder that we are frequently not as good citizens online as we are offline."
Internationally, more than 200,000 tweets sent to 80,000 people used the two words in the same time period. The study also suggests that half of all misogynistic abuse on Twitter comes from female users.
This builds on findings released in 2014, which showed that such abuse was perpetrated by both men and women.
It is important to note that these statistics do not account for the possibility for Twitter users to create fake female accounts, nor the fact that the study only looks at the use of two misogynistically-charged words, and not the entire spectrum of abusive language many receive.
An online forum has been opened to encourage discussion of how to make the internet less sexist, racist, homophobic, and generally less aggressive.
A daily dose of IT news, reviews, features and insights, straight to your inbox!
Caroline has been writing about technology for more than a decade, switching between consumer smart home news and reviews and in-depth B2B industry coverage. In addition to her work for IT Pro and Cloud Pro, she has contributed to a number of titles including Expert Reviews, TechRadar, The Week and many more. She is currently the smart home editor across Future Publishing's homes titles.
You can get in touch with Caroline via email at caroline.preece@futurenet.com.
A daily dose of IT news, reviews, features and insights, straight to your inbox!
Thank you for signing up to ITPro. You will receive a verification email shortly.
There was a problem. Please refresh the page and try again.