Cultural change is the main barrier to digital transformation, says Capgemini
Survey also shows growing divide between management and staff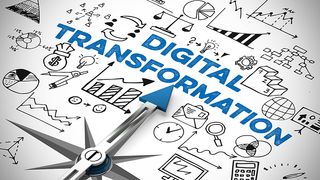 Cultural issues are seen as the number one barrier to digital transformation efforts within organisations, according to new research.
A study from digital analyst Brian Solis and Capgemini has revealed that more than 60% of employees see corporate culture as the biggest issue for companies looking to undergo digital transformation - an increase of 7% compared to six years ago.
Just 40% of senior executives stated that their businesseses have a digital culture, but an even lower percentage of ground-level employees agreed - just 27%, in fact.
"Digital technologies can bring significant new value," said Capgemini's head of digital services and group executive committee member, Cyril Garcia, "but organisations will only unlock that potential if they have the right sustainable digital culture ingrained and in place."
"Companies need to engage, empower and inspire all employees to enable the culture change together; working on this disconnect between leadership and employees is a key factor for growth," he added. "Those businesses that make digital culture a core strategic pillar will improve their relationships with customers, attract the best talent and set themselves up for success in today's digital world."
The survey, which polled 1,700 staff across 340 organisations in eight countries, also showed a growing divide between senior management and lower level employees. While 85% of top execs believed that their organisation promotes collaboration within the business, less than half of employees shared these views.
The results show a startling lack of confidence among staff in their businesses' ability to adopt modern working practices and methods. A mere 7% of the 340 companies were confident in their ability to quickly test and deploy new ideas.
Solis said: "To compete for the future, companies must invest in a digital culture that reaches everyone in the organisation. Our research shows that culture is either the number one inhibitor or catalyst to digital transformation and innovation. However, many executives believe their culture is already digital, but when you ask employees, they will disagree. This gap signifies the lack of a digital vision, strategy and tactical execution plan from the top.
"Cultivating a digital culture is a way of business that understands how technology is changing behaviors, work and market dynamics. It helps all stakeholders grow to compete more effectively in an ever-shifting business climate."
A daily dose of IT news, reviews, features and insights, straight to your inbox!
Adam Shepherd has been a technology journalist since 2015, covering everything from cloud storage and security, to smartphones and servers. Over the course of his career, he's seen the spread of 5G, the growing ubiquity of wireless devices, and the start of the connected revolution. He's also been to more trade shows and technology conferences than he cares to count.
As reviews and community editor, he's responsible for leading IT Pro's wide-ranging product coverage, and is an avid follower of the latest hardware innovations. He's never happier than when tinkering with complex network configurations, or exploring a new Linux distro.
In addition to managing the IT Pro Panel and working with the community of IT leaders that make it up, he co-hosts the IT Pro Podcast, where you can hear him ranting about his love of strange gadgets, his disdain for Windows Mobile, and everything in between.
You can find Adam tweeting about enterprise technology (or more often bad jokes) @AdamShepherUK, or you can email him at adam.shepherd@futurenet.com.
A daily dose of IT news, reviews, features and insights, straight to your inbox!
Thank you for signing up to ITPro. You will receive a verification email shortly.
There was a problem. Please refresh the page and try again.