Microsoft: Office work is obsolete in the mobile & BYOD era
The office is an outdated concept, says Microsoft's Anand Krishnan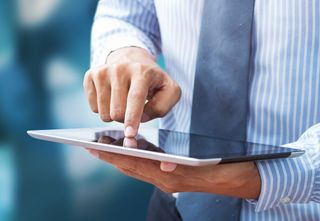 Enterprises should take advantage of the mobility and BYOD trends to free employees from the burden of being office-bound during the working day.
General manager of Microsoft UK's developer platform, Anand Krishnan, claims the need for employees to trek to a central office each day is obsolete, now that enterprises are increasingly becoming obsessed with mobility and BYOD.
"The workplace used to be the place where you would have access to tools far more advanced than you would at home," he said, speaking at Cloud World Forum in London. "Technology has become a lot cheaper and the form factor has changed. There is a logical desire to bring devices into the workplace."
Companies have struggled in the past to integrate new devices, according to Krishnan, losing out to the end users who were busy finding more efficient ways to use them. Now organisations are faced with not just BYOD but also BYOS bring your own service.
Employees are bringing in their own cloud services and struggling to separate home software from their business software, adding to security risks and performance issues. A strain is placed unnecessarily on the IT department, added Krishnan, as they are forced to repair issues with out-of-house hardware and software.
"Why do we ask people to fit into the paradigm of work when it no longer really exists?" he asked. "Anyone who cares will be able to know whether my car's tax is up to date using cameras, databases, license plate checks ... so why do I need a piece of paper in my window to tell people I've paid it?"
There aren't a lot of employees who feel empowered to work from anywhere for their companies. Microsoft data reveals that 47 per cent of their workers worked harder when out of the office because they felt guilt about not being at their work computer
The office should be a meeting place, believes Krishnan, where people can come in to have meetings, network and relax before going to out to do their work in a library, a coffee shop or even the car.
"Just saying that you support mobility and flexible working does not mean you are actively changing things for your employees," he continued. "Why should people have to gather in an office and just sit there from one time of day to the other?"
A daily dose of IT news, reviews, features and insights, straight to your inbox!
A daily dose of IT news, reviews, features and insights, straight to your inbox!
Thank you for signing up to ITPro. You will receive a verification email shortly.
There was a problem. Please refresh the page and try again.