Tablet sales decline, but detachables rise in popularity
Devices such as the iPad Pro and Microsoft Surface are quickly replacing PCs, IDC says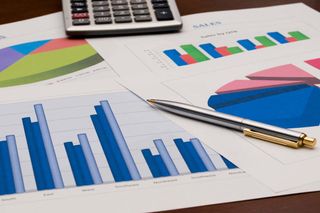 Worldwide tablet sales have declined for the fifth successive quarter, with losses of 13.7 per cent year-on-year, according to IDC's latest figures.
Sales decreased by 10.1 per cent over the entirety of 2015, from 230.1 million in 2014 to 206.8 million last year. Market leaders Apple and Samsung saw the biggest losses, with shipments reducing by 24.8 per cent and 18.1 per cent respectively.
The winners were third place Amazon and fifth place Huawei, whose sales increased by 175 per cent and 124 per cent over the quarter, although Amazon's success was limited to the fourth quarter of 2015 rather than the whole year, where it failed to rank as highly.
However, it's not all doom and gloom for the mobile sector. Detachables, such as the iPad Pro and Microsoft Surface showed a substantial uplift, demonstrating the trend of businesses scrapping their laptops in exchange for more flexible options.
"Despite lukewarm reviews, the iPad Pro was the clear winner this season as it was the top selling detachable, surpassing notable entries from Microsoft and other PC vendors," said Jitesh Ubrani, senior research analyst with IDC's Worldwide Quarterly Mobile Device Trackers.
"It's also important to note that the transition towards detachable tablets has presented positive opportunities for both Apple and Microsoft. However, Google's recent foray into this space has been rather lacklustre as the Android platform will require a lot more refinement to achieve any measurable success."
Jean Philippe Bouchard, research director of the tablets division at IDC, added that end users are viewing detachables as PC replacements as they offer the power of a computer without the wires.
"We believe Apple sold just over two million iPad Pros while Microsoft sold around 1.6 million Surface devices, a majority of which were Surface Pro and not the more affordable Surface 3," he said. "With these results, it's clear that price is not the most important feature considered when acquiring a detachable performance is."
A daily dose of IT news, reviews, features and insights, straight to your inbox!
A daily dose of IT news, reviews, features and insights, straight to your inbox!
Thank you for signing up to ITPro. You will receive a verification email shortly.
There was a problem. Please refresh the page and try again.