How bad will Brexit be for tech?
How will bursting out of the EU affect tech jobs, legislation and the prices of tech goods?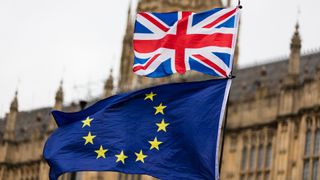 Hard Brexit, soft Brexit, Brexit over-easy. Since the outcome of the 2016 EU referendum everyone from radio show hosts to social media commenters has chimed in with their thoughts on our collective decision to bid adieu to the EU, but three years on and we're no closer to anything sembling certainty.
While we won't stay on as members of the single market, under Theresa May we were seeking the "freest possible trade" with our chums from across the Channel. We'll be leaving the customs union, but we're hoping to negotiate "a customs union agreement" with the rest of the EU. Now, under Boris Johnson's premiership, we're more likely to leave without an agreement than at any point during negotiations.
The free movement of labour will inevitably end, but what follows isn't yet clear. Will our immigration policy follow an Australian-style points-based system, work permits or something different altogether? On many issues, it's difficult to predict what may happen, and how this affects tech. We know enough, however, that with the help of industry experts, we're able to make an educated guess about the likely impact of EU withdrawal, and what consequences this will have for tech jobs, legislation and prices.
Something we won't need the crystal ball for is when it comes to examining the implications of the Brexit vote itself. As anyone who's bought a Dell laptop or even an iPhone app over the last couple of years will know, prices are already heading north thanks to the weakness of the pound. Are pricey laptops the worst of it, or is Britain's tech industry in for a much harder landing?
British jobs for British workers
One of the clearest implications of the vote to leave the EU was curbs on immigration. The enshrined rights of EU citizens to live and work in any member state were always going to be a casualty of a leave vote, and the government has made it absolutely plain that it will seek to control the number of people coming to Britain from Europe, as it already does for the rest of the world.
Britain's tech industry is dependent on foreign labour. Troubles with the UK's visa system has highlighted this, with arbitrary rules on how many applicants are granted entry. Tighter controls on immigration that we have currently could worsen the issues felt by many companies and several leading firms have expressed concerns about these theoretical changes to the immigration and visa system.
"We have 300 people in Cambridge right now from mainland Europe, and more could start tomorrow," Simon Segars, the chief executive of chip designer ARM told the Financial Times in October 2016. "If there was some law enacted that said every employee has to be from the UK, the business would fail."
While it's highly unlikely the government would be draconian enough to outlaw foreign recruitment, any increased restrictions would exacerbate Britain's long-standing skills shortage. Segars added there are a finite number of UK engineers with the right skills that ARM can hire, and there's a big need to play unrestricted on a global field.
ARM's warning is all the more prescient given that the company was bought by Japanese investment group SoftBank, which immediately sought to allay fears about the sale by pledging to keep ARM's headquarters in Cambridge and to at least double the number of employees in the UK over five years. Segars has already warned that any kind of visa system would "slow us down".
That warning appeared to fall on deaf ears at the Home Office. The former home secretary Amber Rudd in 2016 outlined plans to make British companies declare how many foreign workers were on their books, arguing that some firms are "getting away" with not training enough British workers and that "we should be able to have a conversation about what skills we want in the UK". This policy was met with widespread backlash, and Rudd subsequently softened her stance.
Tech London Advocates, which calls itself a "private sector-led coalition of more than 4,000 expert individuals from the tech sector", claims that one in three of Britain's tech workers were born overseas; industry analysts agree that, if the drawbridge is wound up, there simply isn't enough local talent to fill the gaps.
Indeed research last year suggested the UK's widening skills shortage could worsen if the disruptive effects of Brexit are fully realised. Not everyone is gloomy about the British tech industry's prospects outside of the EU, however. Another report, published in September, suggested the UK could be set for a potential jobs boom in the tech, science and healthcare industries, with millions of new jobs created in the next two decades.
Analysis by BNP Paribas and the Centre for Economics and Business Research (CEBR) found some 2.7 million jobs could be added to the economy by 2038. This, however, is predicated on a smooth departure from the EU. This, of course, bucks the general trend, but shows the prospects for jobs aren't as clear-cut as the predictions of doom suggest.
Attracting investment
The Brexit uncertainty has led to one predictable phenomenon; that of many businesses considering a relocation away from the UK. Indeed, research by the Institute of Directors found that nearly four in ten IT firms may move their operations overseas due to Brexit.
The UK tech sector continues to attract investment, however, and reach record growth levels, with research showing the industry will have raised $11 billion by the end of 2019. This is compared with just $8.7 billion the previous year, with an average of $1 billion of foreign and domestic investment raised per month.
But there are risks that this trend will be hampered once the UK leaves the EU. Karl Foster, legal director at Blake Morgan, told IT Pro that Brexit will present both opportunities and threats to foreign investment in the UK, regardless of whether a deal is reached.
"Firstly, currency fluctuation resulting from a no-deal Brexit may make UK targets more attractive to foreign investors as assets will be proportionately cheaper when priced in stronger currencies," he said.
"Likewise, much of the basis for investing in the UK will still apply; the English language, established regulatory and industry ecosystems, leading academic institutions, an effective capital market system, a traditionally business-friendly approach, and longstanding international outlook will remain. It's perhaps for these reasons investment in tech startups is hitting record levels despite Brexit uncertainty."
There are many who believe that tech companies will continue to flourish outside the rigid confines of EU legislation, meanwhile, and that the UK can take advantage of this 'unshackling' to attract even more investment to grow the tech sector further. Co-founder of coworking organisation Town Square Spaces Gareth Jones, for instance, believes all the elements that make the UK such an attractive place in the first place, including world-class universities, will continue post-Brexit.
"It is important that tech founders focus on how attractive the UK tech sector is, and will remain to be, and contribute to the discussion on how they would like it to be in the future," he added. "The divisive nature of the debate is a quagmire of opinion and speculation, and founders need to remember they have control over one thing their business and its planned direction."
Inflation island
One consequence of the Brexit vote beyond doubt is that we're all going to end up paying more for our tech. This, to some degree, has already taken shape. Several manufacturers have used the plummeting value of the pound down around 20% against the dollar to push up their prices in the UK.
For example, the cost of Microsoft enterprise software such as Microsoft Office went up by 13% in January 2017, while Azure customers were hit with 22% hikes. Dell increased prices by 10% in the UK not long after the votes were counted, and HP quickly followed suit.
Apple has raised prices across its portfolio several times since the vote, first on iPads and iPhones in September 2017, followed by Macs in October and then the App Store in January last year. A $0.99 app now costs Brits 99p a straight pound for dollar conversion, albeit without US sales tax taken into consideration.
All of these companies have cited exchange rate fluctuations among the litany of excuses (taxes, cost of doing business, market conditions) used to justify the price hikes. But is it just that an excuse to push prices north?
"We have seen price rises of around 10% for many technology products since the Brexit referendum in the UK," said Andreas Olah, lead analyst for IT in retail at Current Analysis. "This varies, however, with some vendors using currency fluctuations and uncertainty as an excuse for much higher increases, while others are under pressure to keep prices down and rather risk lower margins."
Olah isn't surprised that Apple was one of the most aggressive with its increases, arguing that "higher-end products from major brands such as Apple are more likely to see a price increase than lower-end products from less-known manufacturers".
"This is due to higher price competition at the lower end of the market, where customers are more sensitive to price changes," he added.
Olah predicts, once the Brexit circus has waned, that prices will settle down again, as factors aside from the exchange rate such as competitors' pricing and the disposable income of consumers come into play. Companies, moreover, that push the exchange rate excuse too hard may find themselves shut out of the British market.
"Retailers will have to settle for slightly lower margins, although larger store chains will try to push back against vendors' price increases," Olah explained. "Although it's rather unlikely that a store such as Carphone Warehouse would pull out of selling Apple devices in the same way as Tesco dropped Marmite, it is a possibility for less-known manufacturers that are likely to feel the squeeze."
Letter of the law
There must be some benefit to leaving the EU, right? Many consider being unshackled from European regulations and the auspices of the European Court of Justice a huge bonus. Let's not forget, it was the EU that was behind the ePrivacy Directive that forces every website to inquire as to whether you'd like cookies or not, forcing you to click OK on every new site you visit while generally leaving you none the wiser about the implications of said cookies.
Leaving the EU will indeed leave Britain free to make its own legislation independent of EU oversight (where applicable), but it certainly won't be an overnight process. The time it's taken so far, and the little progress made, is testament to this.
The 'Great Repeal Bill', or European Union (Withdrawl) Act 2018 to give it its full name, was devised to incorporate EU laws and regulations the UK must already comply with into UK law. This gives businesses an element of continuity while allowing UK authorities to adapt and remove laws that are no longer relevant depending on the UK's circumstances. If the UK and EU formally make an agreement, the Act will need to be amended to apply to any transitionary period agreed on.
Meanwhile, the EU's General Data Protection Regulation (GDPR) came into force in 2018, which introduced one of the toughest data protection laws to date. The UK has already created its own Data Protection Act 2018, which mirrors the vast majority of GDPR in an attempt to render the UK's data protection regime legally compatible with the EU's, however, GDPR will be signed into UK law as part of the Withdrawl act.
The main issue to arise with EU withdrawal isn't so much the legislation itself, but the UK's status with regards to its relationship with EU institutions. Leaving without a deal means the UK will be deemed a 'third country' by default until a separate adequacy agreement can be struck, which means data flows into EU territories will be restricted. This will affect businesses in different ways, but essentially means disruption for those organisations which regularly transfer data to servers based in the EU or process the data of EU citizens. By contrast, businesses that only process UK citizens' data will likely not feel the effects.
Campaigners from the Open Rights Group (ORG) say the UK must resist the temptation to make Britain's data privacy laws more business-friendly, not only to protect people's privacy, but to eliminate the risk of the EU deciding the UK isn't a safe place to store data.
"Given the possibilities for challenges [from human rights organisations] or simply other countries trying to take business from the UK we think it would be quite a mistake indeed, really dangerous to re-open the legislation," said Javier Ruiz, policy director at the ORG. "Even if it isn't perfect, even if it could be improved, the moment you try to improve it the risk of being found not in compliance increases."
There's another reason why attempting to rewrite regulations such as the GDPR is fraught with risk: we haven't written our own privacy laws for more than 30 years. Consequently, we're out of practice and don't have departments set up to do it.
"It's true that most privacy legislation has been drafted in more detail at the European level," Ruiz continued. "It would be quite difficult for the UK to draft better legislation. It isn't just the capacity of civil servants or legislators to do it," he added.
"It's the fact that, for all its criticisms, the legislative process in Brussels has been the product of huge amounts of lobbying. The end result reflects a very complex argument, which tries to take into account views from all kinds of industries and human rights groups."
Get the ITPro. daily newsletter
Receive our latest news, industry updates, featured resources and more. Sign up today to receive our FREE report on AI cyber crime & security - newly updated for 2023.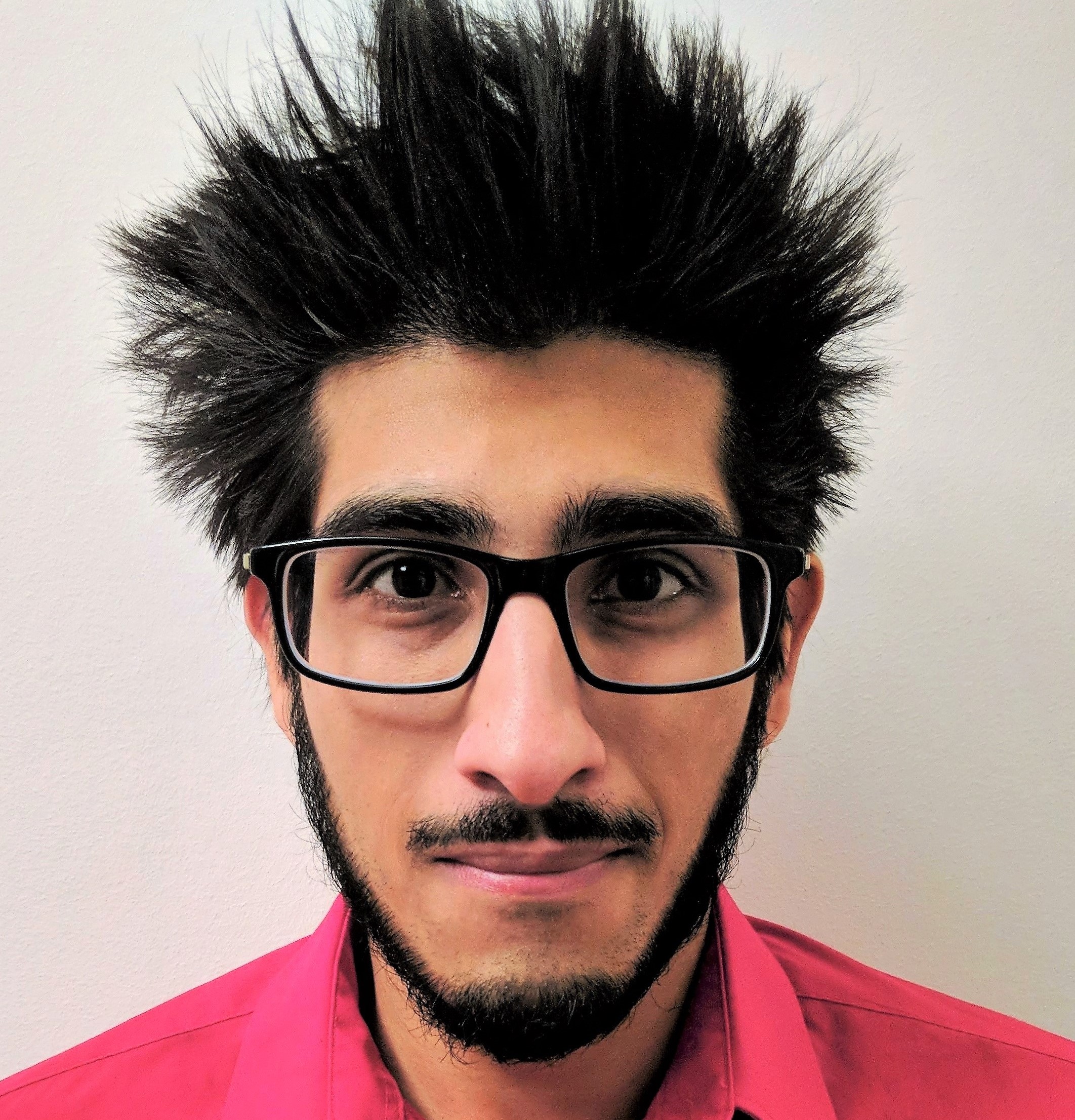 Keumars Afifi-Sabet is a writer and editor that specialises in public sector, cyber security, and cloud computing. He first joined ITPro as a staff writer in April 2018 and eventually became its Features Editor. Although a regular contributor to other tech sites in the past, these days you will find Keumars on LiveScience, where he runs its Technology section.