Brexit pushes Microsoft enterprise prices up by 22%
Redmond raises costs for IT directors as sterling plummets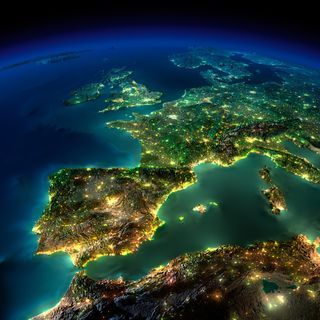 (Image credit: Shutterstock)
Microsoft will hike its UK cloud prices by up to 22% in response to Brexit.
The new pricing will come into effect on 1 January 2017, the comapny revealed on its TechNet blog, and affect products and services purchased in sterling.
Prices for on-premise enterprise software, such as the Office suite, will go up by 13%, while the majority of its enterprise cloud software will increase by 22%.
The changes comes as a response to the weaker value of the pound, which has dropped precipitously in the months following June's Brexit vote. Microsoft said that the new prices have been adjusted in order to "realign close to euro levels".
Sterling's value stands at 1 to 1.12 today, falling from a previous low of 1 to 1.23 on 25 June, two days after the vote to leave.
"We periodically assess the impact of local pricing of our products and services to ensure there is reasonable alignment across the region, and this change is an outcome of this assessment," the statement read. "These changes are similar to the recent harmonisation adjustments to pricing in Norwegian krone and Swiss franc we made in April 2016."
"Even after this adjustment, customers across the region buying in British pound will still find our cloud offerings highly competitive," the company wrote as part of a blog post announcing the changes.
Microsoft also pointed out that existing business customers with enterprise agreements have price protection on software and cloud services they've already ordered, so these will not be affected by the rises over the course of their agreement.
Prices for business customers with cloud subscriptions like Office 365 won't change over their subscription term, which is usually 12 months, Redmond added.
Customers in the EU/EFTA region will also be able to purchase in a variety of currencies.
The news marks the latest in an increasing wave of Brexit fallout, coming hot on the heels of news that the decision to leave the EU will cause a global downturn in IT spending next year.
Enterprise customers will pay more for other IT too, with other vendors including Dell having hiked prices following Brexit.
A daily dose of IT news, reviews, features and insights, straight to your inbox!
Adam Shepherd has been a technology journalist since 2015, covering everything from cloud storage and security, to smartphones and servers. Over the course of his career, he's seen the spread of 5G, the growing ubiquity of wireless devices, and the start of the connected revolution. He's also been to more trade shows and technology conferences than he cares to count.
As reviews and community editor, he's responsible for leading IT Pro's wide-ranging product coverage, and is an avid follower of the latest hardware innovations. He's never happier than when tinkering with complex network configurations, or exploring a new Linux distro.
In addition to managing the IT Pro Panel and working with the community of IT leaders that make it up, he co-hosts the IT Pro Podcast, where you can hear him ranting about his love of strange gadgets, his disdain for Windows Mobile, and everything in between.
You can find Adam tweeting about enterprise technology (or more often bad jokes) @AdamShepherUK, or you can email him at adam.shepherd@futurenet.com.
A daily dose of IT news, reviews, features and insights, straight to your inbox!
Thank you for signing up to ITPro. You will receive a verification email shortly.
There was a problem. Please refresh the page and try again.